Madhavan will be releasing the trailer of Gautham Karthik's Mr Chandramouli tomorrow (April 25) at 6 PM. Now the team is planning to unveil the tracklist by 5 PM today. Sam CS who has scored the music for the movie has shared a small note for his fans.

"#MrChandramouli album has everything u would expect from me. I'm personally very happy with the outcome. I'm sure the music will reach out to every category of movie/music lovers. Tracklist will be out at 5 PM today. It is going to be interesting.

A surprise awaits u all
- Sam C.S."

*Sam's note is not spell-checked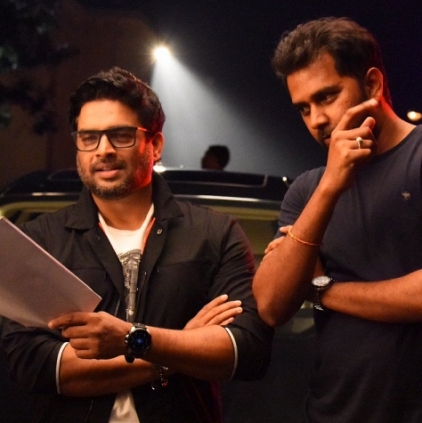 Madhavan is making his full-fledged Telugu debut with Naga Chaitanya's Savyasachi, directed by Premam fame Chandoo Mondeti. The team has now written a letter to Maddy, and the digital copy of that letter is surfacing on social media. Here is what the letter had to say.

"Dear Maddy sir,

It's been 17 years we had fallen in love with you. Your graph from a VJ to a bankable national artist inspires many of us. Not only that, we are a fan of your public speaking skills too. We are proud to say that we have collaborated with one of the finest actors and a gentleman who believe and enhance director's vision. As always, your preceded reputation augmented the project's buzz.

Watching you performing on screen is a pleasure always, but witnessing the indelible performance on sets is a privilege, which turned all the crew into fanboys. It took a long time for that auspicious moment to introduce your expertise to the Telugu film industry, with your decision we got the opportunity to raise the curtain and that decision itself made our project half success.

From entire Savyasachi team, we thank and welcome you wholeheartedly to the Telugu film industry. We wish with all our hearts, you shall have a best film of the year every year like yesteryear.

With Love,
Chandoo Mondeti & Team Savyasachi"

*letter is not spell-checked