Here is an instantly addictive track Kallooliye from Gautham Karthik's Mr Chandramouli with vocals by Sam CS and Swagatha S Krishnan.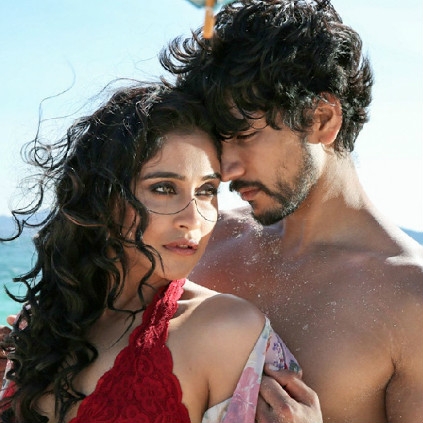 Gautham Karthik's Mr.Chandramouli has garnered quite a lot of attention with its sensuously shot song, featuring Gautham and Regina. The glamorous costumes of Regina have added the spice to the song, and everyone was all praise for the song, during the audio launch of the movie, that happened a few days back.

When Behindwoods asked director Thiru, about the song, and its making, this is what he had to say. "The film demanded that song. I assure you, it won't be vulgar. I like beach songs, and I have an admiration towards showcasing love in the beach backdrop. I wanted to bring out that chemistry. I agree, I have slightly overdone it, but it won't make the audience uncomfortable.

Initially, Regina was hesitant to wear the bikini for the song. Then, I insisted her and said that I want only bikini. After she agreed for that, I asked her to reduce her weight and Gautham to beef up his arms. That is how the song happened", said Thiru.