Here is the Kurumba video song from Tik Tik Tik featuring Jayam Ravi and his son, Aarav Ravi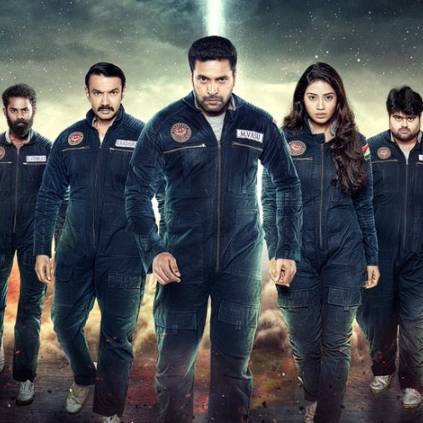 Tik Tik Tik, the space adventure film starring Jayam Ravi has just released a few days ago and a lot of people are appreciating the VFX work of the film. When we had a quick chat with Ramanathan (General Manager) of Ajax regarding the response for the film's VFX work, he said:

"As we told already in our interview with Behindwoods, the VFX work in the film was done in 6 months. The film released in the big screens only after another 5 months. Though there was a delay in the release we were confident about the film once we were done with the VFX. I wouldn't call it a low budget or high budget, but I'd call it a required budget for a film.

Now post the release, starting from the audience to media and all the film fraternity, everyone is completely appreciating the VFX work in the film. We are happy that we have now given the confidence to many in the Indian Industry that we can do VFX in a required budget. Let's hope for the best."