Jayam Ravi's Tik Tik Tik, which released last weekend, had a good opening at the Chennai box office, with the public coming to the theatres to witness the new attempt.

The producer of the film, Hitesh Jhabak, shared a thanks note through his official statement.

He said, "Dear All,

It gives me immense pleasure in sharing our joyous occasion with our media friends. Tik Tik Tik has been accepted widely by the audience and they have showered their love and appreciation and made this film a blockbuster success in the 25th year as producer. Tik Tik Tik being our 11th production has achieved this milestone and has again proved that our urge to make good cinema & create different content is always encouraged by the audience.

The project from conceptualisation to release has been a 2 years journey for us and we would like to thank the complete cast and crew of Tik Tik Tik who have been with this project and given their support at all times.

We'd also like to thank our distributors Screen Scene Media Entertainment Pvt Ltd and for their success. Last but not the least our special thanks to media friends who have always stood with us for the every film we have produced from day one. We would continue to do more entertaining content in the ffuture and looking forward to your same support.

Thanking You,
V.Hitesh Jhabak."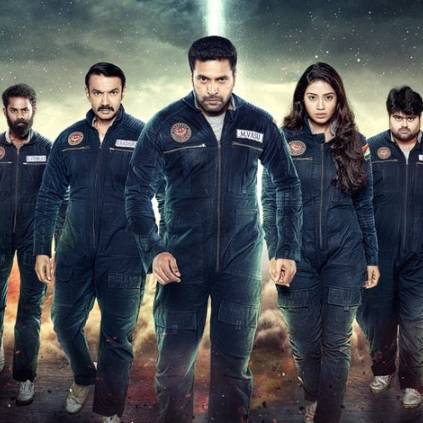 Tik Tik Tik, the space adventure film starring Jayam Ravi has just released a few days ago and a lot of people are appreciating the VFX work of the film. When we had a quick chat with Ramanathan (General Manager) of Ajax regarding the response for the film's VFX work, he said:

"As we told already in our interview with Behindwoods, the VFX work in the film was done in 6 months. The film released in the big screens only after another 5 months. Though there was a delay in the release we were confident about the film once we were done with the VFX. I wouldn't call it a low budget or high budget, but I'd call it a required budget for a film.

Now post the release, starting from the audience to media and all the film fraternity, everyone is completely appreciating the VFX work in the film. We are happy that we have now given the confidence to many in the Indian Industry that we can do VFX in a required budget. Let's hope for the best."