Karthi has officially issued a statement on the ongoing Sterlite protest and the shootout in Tuticorin.

Karthi said, "It is very condemning to see the Police executing the shootout against the innocent people of Tuticorin. My deepest condolences to the families of all those who passed away in this massacre. All the while, the protest happened without any political interference, and now, this unexpected shootout is absolutely shocking and heart-wrenching.

Tamil Nadu Government should come forward and take necessary steps to shut down the Sterlite Copper industry. They should also accept their mistake and be responsible for the lost lives in Tuticorin."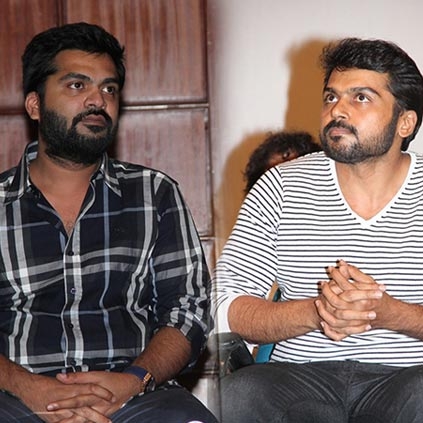 Ezhumin is an upcoming sports drama featuring a bunch of young kids. Speaking at the audio launch of Ezhumin, Karthi's spoke about Simbu:

"On seeing the intro of these kids, I feel kids are getting used to the camera from their birth, they look so professional. They are in fact performing better than Simbu. It is so surprising, I used to be astonished by seeing Simbu perform during his childhood days but these kids outdoing what Simbu did back then."

For full speech click the link below: