It is very well known that actor turned politician Kamal Haasan has been actively involved in building the foundation for his party. Speaking to the press, he said "This Sunday, April 1, I will be going and joining the people of Thoothukudi, in their protest against the Sterlite copper plant. I was waiting to join them for a long time, and the invitation came yesterday. It is my duty to be a part of it, as a representative of the public."

When asked about his stance on the issue, he said "I think so, enough money has been made out of it, and I think it is high time they kindly accept the request. What has happened is bad and they've already exceeded the limitations. It is in a red zone as we all know. All laws have been faulted. It's an impending tragedy waiting to happen. We don't want something like Bhopal happening in Thoothukudi."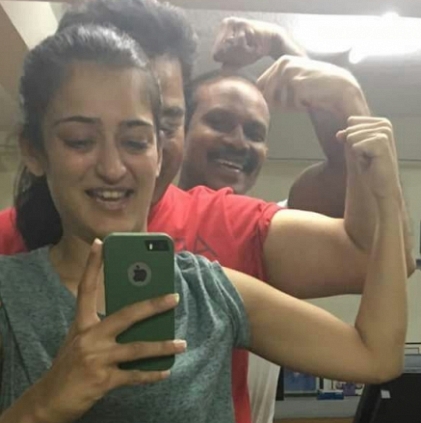 Kamal Haasan, along with his daughter Akshara Haasan has hit the gym last night, and both of them seems to have had a great time together.

Kamal Haasan tweeted, "Gyming with my babe. With muscle man Suri. Way to go baby work your body. it WIIL work your mind better. A strong body abilitates a stronger mind."

While his daughter, Akshara Haasan replied, "Thank youuu Bapuji. Motivated much more. Mind is capable of much more when worked and nourish and body follows. Both work hand in hand beautifully. ❤️❤️❤️❤️❤️ best work out time is with you always. "

*tweets are not spell-checked