Ramcharan - Samantha starrer Rangasthalam's songs were received well by the audience, and the numbers became instant hits. The songs composed by Devi Sri Prasad had also raised the expectations for the movie, that is releasing tomorrow (March 30).

What many of us do not know is that Suriya had texted DSP appreciating him for the songs of Rangasthalam. Yes, the Singam music director revealed, in a recent interview, that Suriya texted him over the phone saying that he was blown away by the songs of Rangasthalam. Top Tollywood superstar Allu Arjun had also apparently praised DSP for his work in Rangasthalam songs.

As for Kollywood, Devi Sri Prasad, currently has Hari's Saamy 2 in his kitty, which is one of the most anticipated films of this year.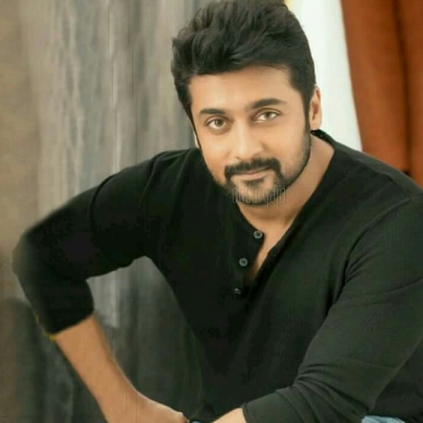 தமிழ் சினிமாவின் முன்னணி நடிகர்களில் ஒருவரான சூர்யா, தயாரிப்பாளர்களின் நலன் கருதி அதிரடி முடிவொன்றை எடுத்துள்ளதாகத் தகவல்கள் வெளியாகி வருகின்றன.
இது உண்மையா? என அறிந்து கொள்ள, சூர்யாவின் 2D தயாரிப்பு நிறுவனத்தின் இணை-தயாரிப்பாளர் ராஜசேகர பாண்டியனிடம் பேசினோம்.
அதற்கு அவர், ''ஆமாம். அது உண்மைதான். தயாரிப்பாளர்களின் நலன் கருதி, தனது உதவியாளர்களின் சம்பளத்தை இனி தானே கொடுப்பதாக சூர்யாஅறிவித்துள்ளார்,'' என்றார்.