Yesterday, Kamal Haasan was the keynote speaker at Harvard University at the India Conference 2018. The master actor delivered an important speech that covered his vision for Tamil Nadu's growth as a global village.

After the speech, Kamal was open to questions from the audience. When he was asked about his political collaboration with Rajinikanth, this is what he had to say;

"No, I'm not very sure. The reason is that as friends, we can be on one side but polity is different. The general intent to do good for the people would be the same. But I believe there is a certain way that the good must come to the people. I don't like to take a detour.

So, it might happen or it may not. We'll wait for his manifesto to be out. My manifesto will be out on February 21. So, If it gels, then in polity for the betterment of the state and the for the sake of the nation, a good alliance, if it is not full of lies and deceit. If that is not there and we are able to see eye to eye at a point, maybe. But, I don't think so because his hue seems to be saffron, but I hope it is not."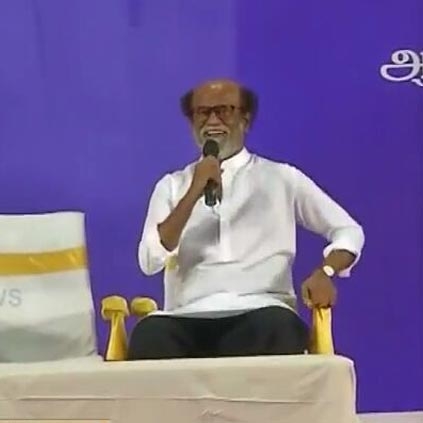 Superstar Rajinikanth met his fans at Raghavendra marriage hall, today February 23. Speaking to his fan, Rajini said that every step in politics should be made with care and he is working on it and he welcomes all-party meet on Cauvery verdict.

Regarding Kamal Haasan's party launch function, Rajini said, "Kamal Haasan's public meeting was good, I watched it. Our paths & styles may be different but our goal is same, that is doing good for people."
Kamal Haasan says that a polity with Rajinikanth is unlikely
People looking for online information on Kamal Haasan, Rajinikanth will find this news story useful.