An official press statement was released by the makers of the upcoming film Jallikkattu, as they entered into a collaboration with the prestigious Tamil Chair at Harvard University.

"It is a moment of great pride for the filmmakers of Jallikkattu 5-23rd 2017, as they have associated with the Harvard Tamil Chair formed to promote the language of Tamil.

The film's producer Nirupama of Ahimsa productions along with the co-producer Ganapathy Murugesh recently met the two main donors Dr Vijay Janakiraman and Dr Sundaresan Sambandam along with the Treasurer of the Harvard Tamil Chair Mr Kumar Kumarappan at San Francisco, USA.

There are two significant moments that brought together people with the love for Tamil. First, it was the Jallikattu uprising in January 2017 and most recently, the Harvard Tamil Chair.
It's a glorious moment that the filmmakers of this Jallikattu uprising and the founder members of the Harvard Tamil Chair have come together for the love of the language and the richness of this Tamil culture.

It was agreed that a part of the proceeds from special screenings of the Tamil feature film Jallikattu 5-23rd 2017 will be donated towards the Harvard Tamil Chair.
The film revolves around the Jallikattu uprising that made the world notice Tamil Nadu and has been extensively filmed in Marina, different parts of Tamil Nadu and across the globe.

The first single track from the Santhosh Gopal directorial was recently launched at the excavation site near Keezhadi. The second track of the film will be launched at the prestigious Harvard University, USA on Feb 11."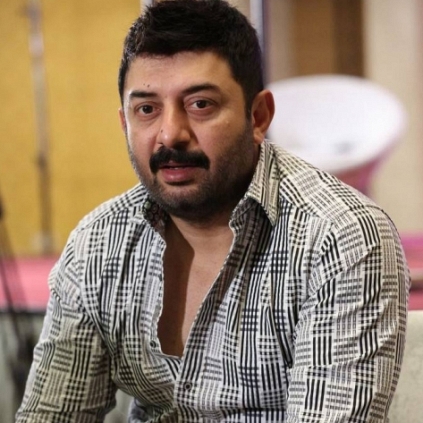 After a series of changes in the last few hours in the Jallikattu protests, Arvind Swami has made a series of tweets registering his thoughts about this issue.

He tweeted, "What is this'permanent solution'that is being demanded? I am unable to understand...can someone pl explain for my understanding?#jallikattu. Pl understand that there is nothing like a 'permanent law'.Even an ordinance or amendment can be challenged in a court of law. Seeing statements of people on TV who seem to have a different understanding of how the legal system works in this country. # misleading. Expect Any amendment to be challenged. Therefore, conduct the event in a safe way so that you can use it as an example in court in defence.

If the event is not conducted in a safe way for the people and the bulls, we cannot expect a positive legal outcome in the future. The only way to keep the sport permanent is to provide for the safe conduct of the event. Hope we can focus on that. Be open to evolve it. If we don't focus on keeping the event safe for the people and the animal, pl remember that everything will be challenged.Speaking the truth"

* tweets are not spell-checked