Actor Vijay's famous Jallikattu speech video went viral when it had released in early 2017. It had the star talk about the issue and also finish with a punchline. The latest we hear is that the Shanmuga Pandian starrer Madura Veeran, which is slated to release on February 2, has this famous Vijay video featuring in the movie.

A special premiere of the film directed by PG Muthiah was held yesterday (January 30) and reports from those who watched this premiere suggest that the Jallikattu speech video of Vijay is something to look out for in this movie. Stay tuned.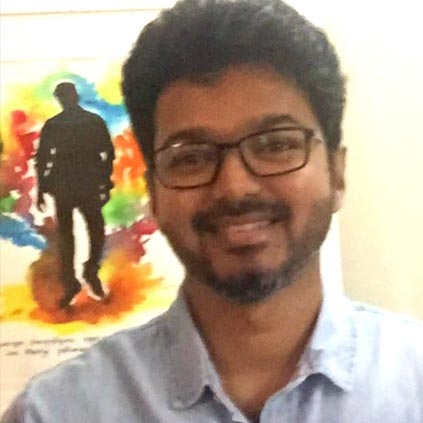 On Vijay's 43rd birthday (June 22, 2017), Keerthy Suresh gifted him a painting to him. It is a colourful artwork with a silhouette drawing of Vijay. The painting also carries this text, "என்றென்றும் வெற்றிநடை தொடரட்டும்... பல கோடி ரசிகைகளில் ஒருத்தி", which roughly translates, "Let your success streak continue forever... One among the million fans of yours."

Today, when Parthiepan posted a photo of him along with Vijay, you could find Keerthy Suresh's painting in the backdrop. Looks like Thalapathy has valued Keerthy's gift and has placed it in a prominent place at his residence.

It is a wonderful gesture indeed!!!