"People get felt up and fondled in multiplexes in malls in the name of security checks, and the process is embarrassing and awkward. The security officials do have metal detectors don't they, why should they use their hands?", asks actor Abi Saravanan.
In a recent statement, the actor has voiced out against the security check process that happens in multiplexes in malls. He adds, "Is shame reserved for women? Don't men feel shame? Why can't there be private security checks for men too, like for women?"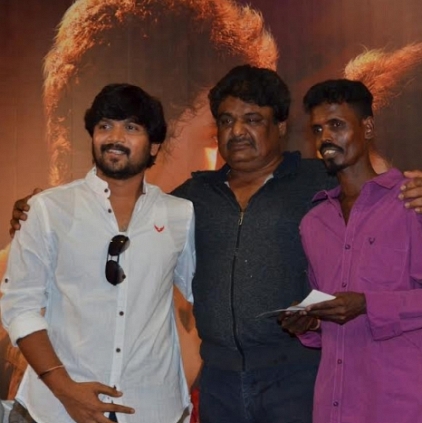 Viruchagakanth, who was seen in Balaji Sakthivel's Kaadhal, was recently seen begging in a temple, which took everyone by shock. No one had an idea if anyone would come and help the actor.

But now, actor Abi Saravanan has met Viruchagakanth and had also bought him along with him for a special short film screening and the audio launch of Urudhi Kol. On asking about how he found Viruchikanth, Abi opened up by saying, "Only with the help of brother Sai Dheena and Mohan, I was able to find Viruchagakanth and first thanks to them. All Viruchagakanth asked for, was a good opportunity in cinema, a place to stay, a mobile phone to contact and a good set of dresses to wear.

Then, I contacted him and made him come to the short film function, and there, I gave him an android phone with a sim and a set of jean pant and shirt. When I talked to the director of my current film and told about this issue, he immediately gave Viruchagakanth a role to act. Also, he will be acting in my next film Sooravali, for which I am starting to shoot from next week. Mansoor Ali Khan sir has agreed to cast him in his next feature film. Girish, a fashion designer from Bangalore, has assured me to use Viruchagakanth as a model for his shoots."
Fondling and feeling up people during security checks at malls embarrassing awkward
People looking for online information on Abi Saravanan will find this news story useful.