Apsara Reddy blasts Iruttu Arayil Murattu Kuthu for its alleged homophobic, sexist and cheap content - reveals a complaint made to Vishal against the film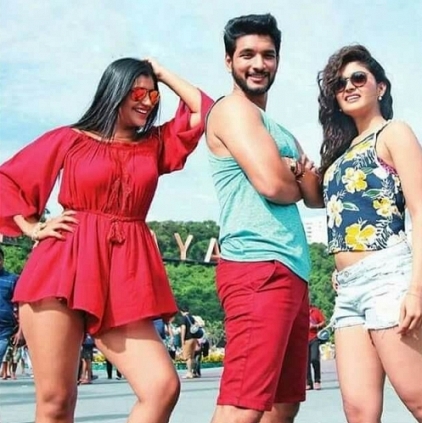 Gautham Karthik's Iruttu Araiyil Murattu Kuthu has come in for criticism from a section of the audience, who feel that the film is throwing a bad light on Tamil Nadu's culture and tradition. Pattali Makkal Katchi (PMK) founder Dr. Ramadoss, in his official statement, has requested TamilNadu Government to ban the film.

He said, "It is shocking and disheartening to know about the recently released Tamil film, with the title, 'Iruttu Araiyil Murattu Kuthu'. Cinema being a very strong medium to reach the audiences should be used in a socially responsible manner. Instead, this film has clustered quite a lot of explicitly vulgar adult scenes and content.

As soon as the film released, many social activists called me and explained about the film, and I was shocked. I can understand and realize the content of the movie with its classic vulgar title. The producer and the director of the film have already made one adult film like this before, and that film's box office success has urged them to do another. If this film also becomes successful, it will lead to many producers and directors making films of this sort. It is so fearful to imagine the plight of future youngsters when films like these come.

Tamil Nadu is undergoing a very tough phase now, with NEET Exams, Cauvery Management Board, Sterlite, and on top of all these problems, this film comes up and totally diverts our youngsters. Explicit adult films like IAMK shouldn't be allowed to release. This is a threatening situation. We should stop this.

Films are one of the best forms of art, and it shouldn't be something that guides the society in a wrong way. How is the censor board allowing these films? Neither myself nor my party PMK is not against the film industry. I've constantly been appreciating good films that I liked. I've praised films like Appa, Dharmadurai, Angadi Theru, Neerparavai, Vazhakku En 18/9, Visaranai, in the past, which restored the faith inside me about Tamil cinema. Now, it is disheartening to see the release of a film like this, which spoils my faith.

More than cigarette or alcohol consumption, the guidance of a very bad film, makes more changes in the society. Our youngsters and Tamil audience should stay away from films like IAMK. Tamil Nadu Government should immediately ban this film."