Director Vijay Milton has released a video statement through his official YouTube channel, in which he has talked about the recently released controversial Tamil adult film.

Vijay Milton shared, "As soon as I saw the sneak peek, I wanted this film to be a failure at the box office. I know how hard it is, to think like that. Being in the industry, not just me, every one of us wants every film to succeed, but this film made me think otherwise. The reason is that this film's success might make other producers think that films will like these will win at the box office.

The open confidence of the makers is very threatening. If some random person makes a film like this, there is no issue. But when someone whom you know very well, a renowned producer comes forward to produce films like these, it hurts."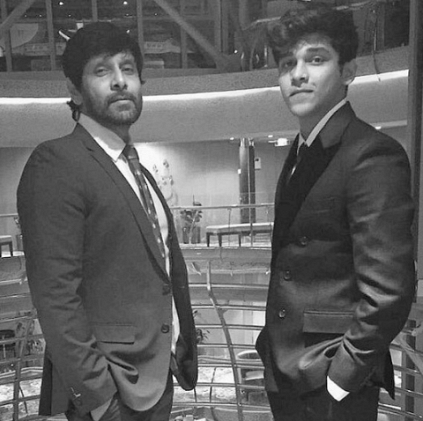 We had reported earlier, that Dhruv Vikram will be making his debut through the Tamil remake of Arjun Reddy. The question that followed was who would direct Vikram's son in this Arjun Reddy remake.

The latest is that, Director SD Vijay Milton who has directed Vikram in his 10 Endrathukulla has posted through his social media handle, "I'm glad that #Dhruv is making his debut with the remake of #ArjunReddy. It will be as huge as #Sethu for #DhruvVikram. The best person to direct this film could be #Chiyaan himself apart from #Bala sir."

It will be extremely interesting if this wish comes true and Chiyaan Vikram himself decides to direct his son. However, there is no word from the actor Vikram yet as to who would be megaphoning orders and directing the film.
Vijay Milton criticises this recently released Tamil adult film
People looking for online information on SD Vijay Milton will find this news story useful.