Anirudh has made history with Kolaveri Di becoming the first video from India to be watched over a whopping 100 million (10 crore) times, and his Bewaja being India's first vertical video song. On being called the viral prodigy, he said, "Kolaveri's reception was completely unexpected. Bewaja too wasn't planned to be a vertical video at first. Things just came together with both these songs. They were meant to go viral."

The sensational music maker will be releasing a Hindi single for Valentine's Day next February as well. "Valentine's Day is a special day for everyone. I'm superstitious about, and all my songs released on the date have done really well."

He also revealed that his favourite actors are Superstar Rajinikanth, Thala Ajith and Aamir Khan.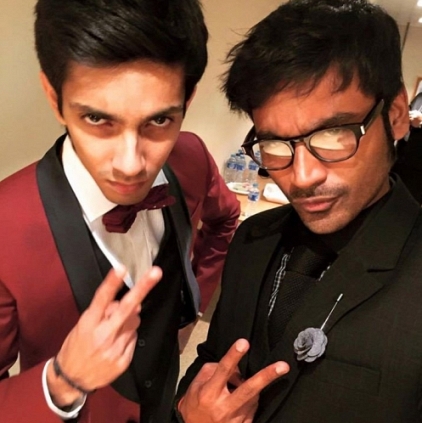 Its been 6 years since the viral hit song 'Why this Kolaveri Di' from 3 released. The song marked the musical debut of Anirudh, who is now one of the most top musicians in the industry.

Dhanush took to Twitter to recollect his memories about the song, and thanking the audience, for making the song, a huge hit. He tweeted, "6 years of kolaveri di. Which marks 6 years of @anirudhofficial as well. Congratulations ani. Much more to come. ( still don't understand why the song is what it is ) but super glad the song happened to us. Thank you all once again for it."

Anirudh replied to this tweet by saying, "Been a wonderful journey bro. Thank you for believing in me more than myself :)"

With this conversation lighting up on Twitter, fans are excited and are puzzled to know if the DnA combo would reunite. In a few more days, we'd know the answer.

*tweets are not spell-checked