Rajkumar Hirani is pumped with his next titled Sanju following the major success of PK and this time, the hype is at a boundless peak. One of the most awaited Bollywood film this summer is the epic life story of primary actor Sanjay Dutt portrayed by Ranbir Kapoor.

With a wide expectation about the film, be it the interesting cast collaboration, Ranbir Kapoor's look in the film or the dizzying heights of success and failures faced by Sanjay Dutt himself, this film sure speaks for itself.

Amidst this, earlier there were words about Aamir Khan approached in business to play Sunil Dutt's part in the film (Sanjay Dutt's father) in Sanju. Recently when enquired about this at a media interaction, he confirmed that he was approached for the role and said

"Rajkumar Hirani approached me with the script and I loved it. I think he has written it beautifully. But, he asked me to play Sunil Dutt's role which is fantastic too. When you watch the film you will see how accurately the film explores the relationship between a father and a son."

He added "But Sanju's role is unbelievable. As an actor, I told Raju that Sanjay's role is so good that it has won my heart and in this film, I can't do any other role but Sanjay Dutt which I can't do because Ranbir is doing. So, don't offer me any other role because I won't be able to do it. I can't come to the set thinking that 'yeh lines meri honi chahiye' I am sure Ranbir has done a fab job. He is a fantastic actor. I can't wait to watch the film."

The film is set to release on June 29th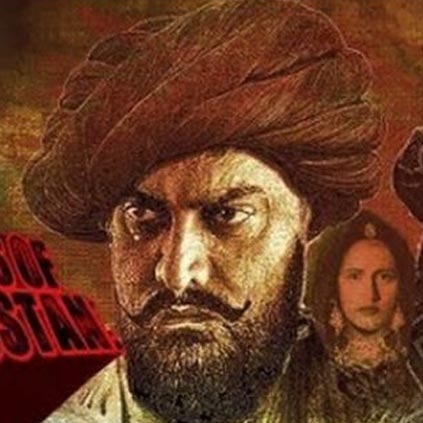 Aamir Khan is currently busy shooting for his upcoming big-budget Hindi film Thugs of Hindostan. This film directed by Vijay Krishna Acharya is based on Philip Meadows Taylor's 1839 fiction novel Confessions of a Thug. It also stars Amitabh Bachchan, Katrina Kaif and Fatima Sana Shaikh.

Aamir Khan has finally opened up about this film during a recent interview, "Thugs of Hindostan is a big action adventure film without any social message. I am playing a character who cannot be trusted at all, something very opposite to what I played in Dangal. He's a very slippery character. He has no scruples at all – for money he can sell his mother out. But he is a very entertaining guy. So it's going to be an entertaining film. Just have a good time."