Aruvi sensation, Aditi Balan has requested the public, not to follow any fake profiles, having her name. There were quite a few Instagram handles in her name, and there was a confusion among the public to know which was her official page.

Now, through a new video statement and tweet, Aditi has officially revealed her new Insta handle, that people can follow for updates. She said, "Vanakkam. My official Instagram account username is 'officialaditibalan'. Please follow. That is my only official account, and the rest of them are fake. Thank you."

Video statement link: https://www.instagram.com/p/Bg3GsTGHr-R/?taken-by=officialaditibalan

Official profile link: https://www.instagram.com/officialaditibalan/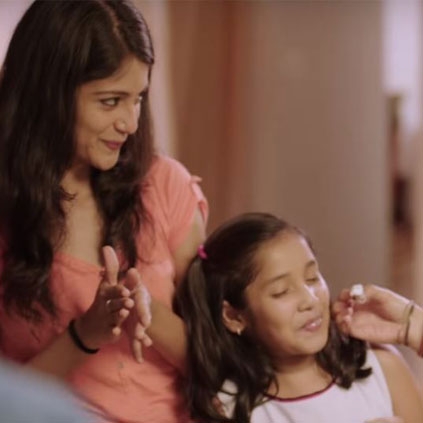 At the fag end of 2017, Tamil Cinema celebrated the success of a film that was termed as a masterpiece. Aruvi was loved and recognized by all, and Aditi Balan's performance received unanimously positive reviews from critics and fans alike.

It has now been discovered that Aditi has already made an appearance in a superstar's film, before Aruvi. In Gautham Menon and Ajith's Yennai Arindhaal, Aditi was seen playing a small role as Trisha's friend and dance companion. The image attached above may give you more clarity. She can even be found in a few other shots where Trisha is at her dance class, and in the montages of the song, 'Mazhai Vara Pogudhey'.

Unexpectedly interesting, right?