Actress Suja Varunee who became super famous after her stunt on the Bigg Boss show was recently rumoured to have got engaged to actor Shivaji Dev alias Shivakumar. It must be noted that he is a grandson of Shivaji Ganesan who has acted in movies like Singakutty.

Shivakumar has tweeted to clarify on his relationship status with Suja, "To all @sujavarunee fans and my media friends, it's my responsibility to clarify few things to see that none of your rumors hurt or affect other people's lives. I have been in relationship with this gem of a person for more than 11years now..My Birth name is "ShivaKumar"

As my mother passed away 2 years back I changed my screen name from Shivaji Dev to "shiva kumar" my birth name with her blessings, and I will continue my journey onscreen with this name! I'm the "Athaan" who she spoke about in "Bigboss" I'm the only partner there is!

So kindly my dear sweethearts never confuse or write something you don't know which may affect people surrounding me and her.Soon I will let you all know an officialnews regarding our marriage!Until then we ask u to please maintain the respect on this issue.Thank u , god bless!"

*Tweets are not spell-checked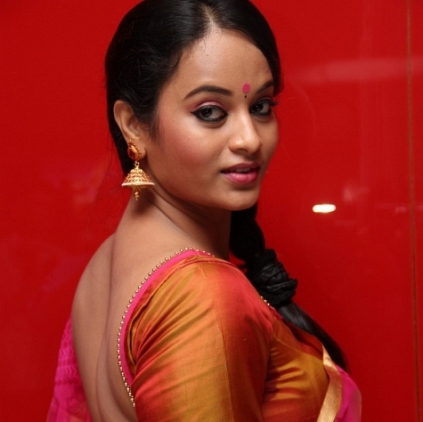 A section of media had reported that Bigg Boss girl, Suja Varunee got engaged recently, and would get hitched very soon. However, the Kidaari actress took to Twitter to clarify that the news is a baseless rumour.

She clarified the rumours with her statement, in which she explained, "To my dear media friends, please don't panic or spread rumours about my false engagement. Let me be clear to all that me and my loved one, we both made a visit to Tirupathi for a Suprabatham Dharshan, which we had planned long ago.

I would definitely inform all of you if there is any official news update about my personal life very soon. Until then do not use unnecessary tricks for your gain and affect others. We are all friends, I would always want a mutual respect between us. Currently, I am focussed about promoting my film, Iravukku Aayiram Kangal, which is about to release on 11th May. So kindly support me as you do always.

Thank You
Yours loving,
Suja Varunee"