As we all heard about KV Anand and Suriya's reunion for the third time in Tamil cinema for the untitled film Suriya 37, the film also stars Mohan Lal, playing a crucial role.

Tollywood actor Allu Sirish is hinted to play the antagonist, thereby marking his debut in Tamil. By reports on social media, it has been revealed that actor Aadhi Pinisetty was approached in business first for the antagonist role in the film, now played by Allu Sirish.

When we got in touch with Aadhi to know about the credibility of this news, he said, "Yes, I was approached for that particular role, but due to other film commitments, I could not devote my time for this role. I am currently working on three different films. The role (in Suriya 37) also demanded a completely different makeover and unfortunately, I cannot satisfy the demands of the character."

When asked about further information about his other films he confirmed that he will soon be announcing his projects in a press meet.

With Suirya37 set to go on floors, on the other side, Suriya is busy shooting for NGK, Selvaraghavan's next in Pollachi. The team in their busy shooting schedules has managed to watch Vishal's Irumbu Thirai in a popular theatre in Pollachi. A video glimpse shot by the fans of Suriya outside the theatre is now spinning viral on social media.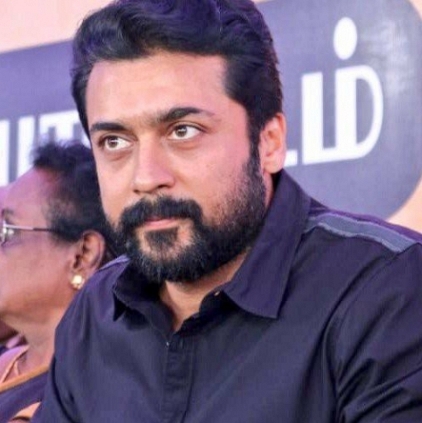 The Sterlite protest in Tuticorin is currently the important topic in Tamil Nadu, that is getting more serious with every single day. Actor Suriya has now issued a statement, condemning the Sterlite industry.

Suriya's statement read, "The Sterlite industry was opposed by the Maharashtra government and the people, way back in 1993. They shifted to Tamil Nadu, which resulted in a burden to the people of the state. Ever since the start of the industry, the people of Tuticorin and Tamil Nadu have been protesting, and these protests are not happening now. It has been happening for years.

Why was the industry given the permission to function in Tuticorin, in spite of knowing that the Sterlite industry will pollute the water, air and the daily livelihood of the people? Whenever I visited Tuticorin for film shoots, people living there used to tell me that they do not want the Sterlite Copper Industry to operate.

Our state, Tamil Nadu is not a garbage to run dangerous and hazardous industries. More than thousands of people are suffering from cancer and other serious diseases in Tuticorin. Tamil Nadu Government should stand by the people of its State, who elected them, and shouldn't favour the industry. The people of Tuticorin have already had enough and this can't go any longer."