WOMAN FIRED FOR NOT WEARING BRA; FILES HUMAN RIGHTS COMPLAINT
Home >
News Shots >
World
By

Behindwoods News Bureau

|

Sep 03, 2018 03:25 PM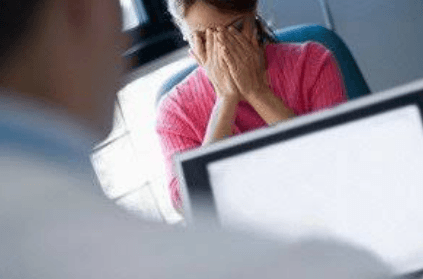 What is meant to be an article of clothing turned out to be a bone of contention between and a woman and her employer. Despite widespread movements like 'Free The Nipple', advocating freedom for women in clothing, a chunk of people seem to want everything their way.

In a bizarre incident, a woman from Alberta was fired from her position for not wearing a bra to work. The woman has now filed a human rights complaint against her employer.

Christina Schell, a 25-year-old waitress, claimed that she stopped wearing a bra two year ago because she thought the article of clothing was 'horrible'. She was fired after she refused to comply with the dress code, which required female employees to wear a bra or an undershirt while serving tables.Her manager said that it was meant to protect her from other members of the club. Schell claims that the manager told her "I know what happens in golf clubs when alcohol is involved."

Christina has now filed a human rights complaint against her employer because the men at the club do not have similar restrictions. "It's gender-based and that's why it's a human rights issue. I have nipples and so do men," said Schell
Tags :
#JOBS #BRA #HUMAN RIGHTS #ALBERTA
next