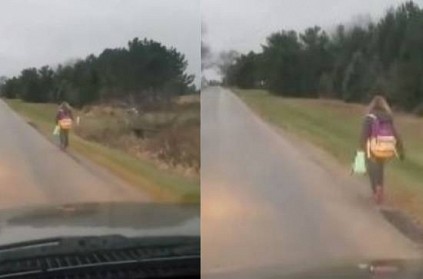 Mistakes ought to be pointed out and corrected. It is even more important for parents to guide their children in the right path. Sadly though, many times parents fail to correct their children, let alone even see their mistakes.
However, in a case of topnotch parenting, a father from Ohio made his daughter walk 8 km to school in the cold weather as a punishment. Reportedly, 10-year-old Kristen was suspended for three days from school after getting into a second-time bullying offence.
Kristen's father made her walk 8 km to school along with her bag and school supplies in 2 degrees Celsius temperature. The father recorded a video of the punishment and in the footage, he can be heard giving commentary. He said, " Bullying is unacceptable. This is my small way of trying to stop it in my household." The video was posted on his Facebook page.
Tags :
#PUNISHMENT #BULLYING
next