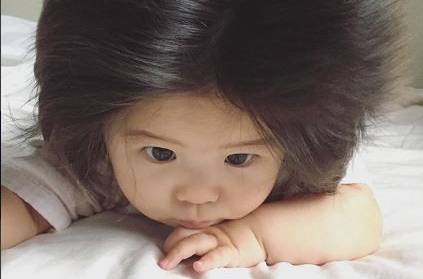 Seven-month-old Chanco from Japan is a sensational Instagram star. Why? Chanco is a major icon on the social media platform for her beautiful and luscious hair.
Chanco's Instagram handle titled 'Hair Diary' has more than 1.3 lakh followers. Even though the account only has 46 posts, each photo sees a lot of love.
Hair Diary showcases the lovely baby Chanco and her glorious hair at her natural self. Most of the comments on every post are about Chanco's adorable looks or her stunning mane.
next