WATCH VIDEO | "WILL CONTINUE TO WRITE ABOUT NIRMALA DEVI CASE": NAKKHEERAN GOPAL
Home >
News Shots >
Tamil Nadu
By

Behindwoods News Bureau

|

Oct 12, 2018 05:32 PM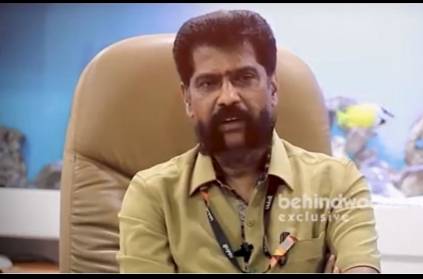 Speaking exclusively to Behindwoods, 'Nakkheeran' Gopal, editor of Nakkheeran, tackled many issues that arose post his arrest in relation to writing on the Nirmala Devi case.

For the uninitiated, Gopal was taken into custody on October 9 and released a few hours later by the magistrate on grounds that the section under which he was arrested was not applicable. The arrest was made after the Governor's office submitted a complaint saying that Gopal's activities led to the Governor not being able to discharge his duties. Gopal was subsequently booked under Section 124, which renowned journalist N Ram successfully argued as being inapplicable.

On asked as to why he was being targeted, Gopal said that he believes that truth regarding Nirmala Devi case was being buried. "They are trying to limit the investigation to just three people (two others besides Nirmala Devi from the college were arrested as well). They don't want other names to come out," he said.

He also added that he didn't buy the Governor's plaint that he was emotionally wrecked. "We have been carrying articles since April on the issue. He has been attending so many events since. How come all of a sudden after six months he feels the emotional meltdown? Even on the morning of the arrest, he was hosting breakfast for senior journalists including N Ram," questioned Gopal.

Gopal said that he and Stalin are being targeted for doing their job and added that people like S Ve Shekher and H Raja escape the consequences considering their high connections. "S Ve Shekher's brother's wife is chief secretary Girija Vaidyanathan. What more proof you need regarding the double standards?" he shot back.

Finally, as a parting shot, Gopal says that his investigations and articles on the Nirmala Devi case would continue unmindful of the arrests or any other obstacles he might face.
next