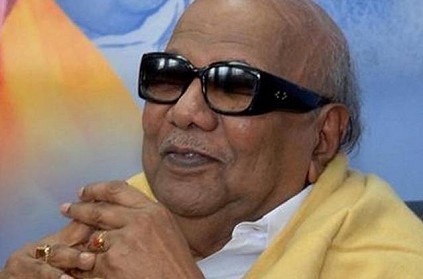 It was revealed that the DMK veteran Karunanidhi is not feeling well on Thursday. Following many rumours that spread on the social media, Kauvery Hospital released an update on the DMK chief's health.

In the release, it was mentioned that there is a slight decline in Karunanidhi's health. Reportedly, Karunanidhi is being treated for a fever due to urinary tract infection. After the release, many politicians, including Deputy CM O Panneerselvam and Kamal Haasan visited him at his residence in Gopalapuram.
In response to the many rumours that spread, DMK MLA J Anbazhagan took to his Twitter page and announced that Karunanidhi is indeed doing well under the care of doctors and asked people to not believe in baseless rumours.
தலைவர் கலைஞர் அவர்கள் மருத்துவர்கள் கண்கானிப்பில் நலமுடன் உள்ளார், எனக்கு தொடர்ந்து அழைப்புகள் வந்த வண்ணம் உள்ளன, இன்று மாலை கோபாலபுரம் சென்று வந்தேன், கடந்த சில நாட்களாக இருந்த உடல்நிலையிலேயே தான் தற்போது இருக்கிறார். விரைவில் நலம் பெறுவார், வதந்திகளை நம்பாதீர்.

— J Anbazhagan (@JAnbazhagan) July 26, 2018
next