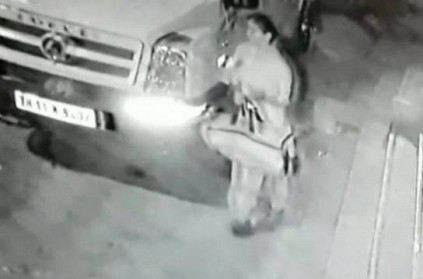 In a shocking incident in Tamil Nadu, a four-day-old baby girl was thrown on the road in Porur. The cruel incident was caught on a CCTV camera present there.
The incident happened near a cemetery in Karambakkam Wednesday night. A watchman named Ravi heard the baby's cries from a ditch. Ravi safely retrieved the child and handed her over at a police booth. The baby was given first aid and admitted to a hospital.
While investigating the CCTV footage of the area, it was found that the child was thrown away by a woman and a man. The woman could be seen throwing away a bag in which the child was hidden. The two left after abandoning the child.

A case has been registered regarding the incident. It is not yet clear as to whether the two were the girl's parents or her kidnappers.
next