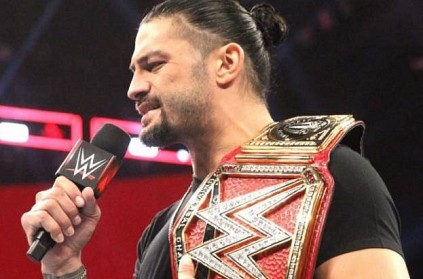 Professional wrestling champion Roman Reigns revealed that he is battling leukaemia, blood cancer on Monday. He relinquished his World Wrestling Entertainment (WWE) Universal Championship title.
The 33-year-old made the announcement during a RAW episode in Washington DC. He revealed that he has been battling leukaemia for 11 years. WWE quoted Reigns saying, "I've been living with leukaemia for 11 years, and unfortunately it's back...I'm going to have to relinquish the Universal Championship."
Reigns revealed that he was diagnosed with leukaemia in 2008 when he was 22. Reigns also clarified that he will not be retiring. Following his revelation, many wishes for his recovery came pouring in.
next