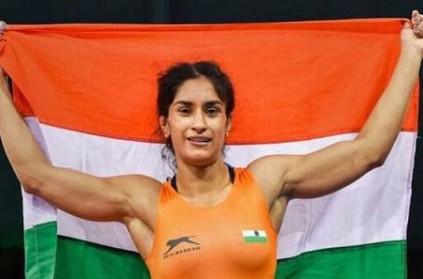 Vinesh Phogat, the 24-year-old wrestler returned home from Jakarta for a surprise of her life. Phogat who had won gold in the wrestling match at the Asian Games returned home to Delhi on Saturday.
Upon arrival, she got engaged to her long-time boyfriend and Greco-roman wrestler Somvir Rathi at the airport. The couple exchanged rings and cut a cake at the airport itself. Phogat clarified that the surprise engagement was not a result of any controversy.
Phogat reportedly said, "Somvir and I are friends for 7-8 years and the whole country knows about our relationship."
Vinesh Phogat became the first Indian woman to get gold in wrestling at the Asian Games. She won against Japan's Yuki Irie in the final.
Tags :
#WRESTLING #ASIANGAMES #VINESHPHOGAT
next