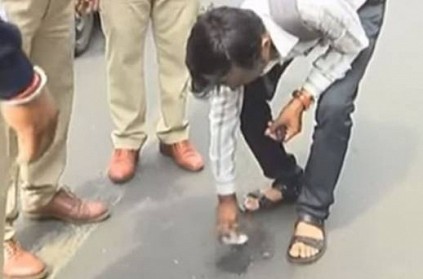 Spitting on roads is one of the many common, dirty habits we have. Sadly, the act is not even considered wrong by many. Guilt consciousness over spitting on roads is a nonexistent emotion.
However, citizens of Pune will not be able to get away easily by spitting on the roads anymore. A unique step has been taken by the Pune Municipal Officers to curb public spitting. If a person spits on the road, they will be charged a fine of Rs 100 and also made to clean the mess they made.
The initiative has already been initiated in the Bibwewadi area of Pune. Reportedly, 25 people have faced the consequences so far for dirtying the roads. Ward officer Avinash Sakpal, who is heading the campaign said, "We know that this is a very harsh punishment but in the future, they will think before they spray Gutkha and tobacco on public places."
next