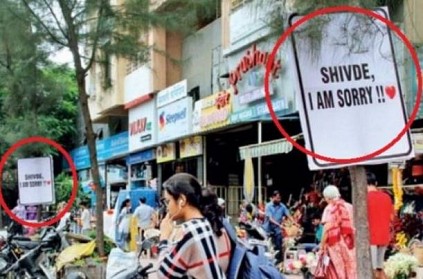 A 25-year-old man from Maharashtra went to the extreme to console his girlfriend. He had put up over 300 banners saying, "I am sorry," all over the area.
The man was identified as Nilesh Khedakar, a local businessman. He had placed the banners all over the area of Pimpri Chinchwad. Khedakar had quarrelled with his girlfriend who was returning from Mumbai to the area. As a way of apologising, Khedakar put up the hoardings.
Though it is not sure if the girlfriend found it romantic, the act has certainly not settled well with the police. The local civic body will initiate action according to the rules relating to illegal hoardings and defacement of public property.
next