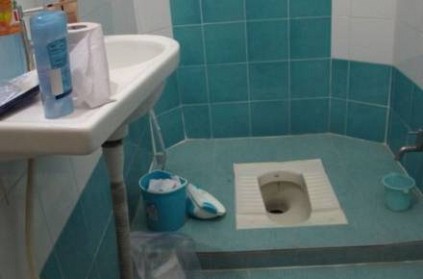 A couple from Karnataka was forced to live in the toilet of their relative's house for a year due to a delay in the allocation of a house by the government.
Obalappa, 55, and his wife, Lakshminarasamma, 45, used to live in a mud house in Kadapalakere village. A year ago they were informed that they were allotted a house under the BR Ambedkar Niwas Yojana. Their house was then demolished and construction for a new house began. Having no place to live, the couple was forced to stay in a bathroom in their relative's house.
It was reportedly sanctioned that they will receive Rs 1.64 lakh in three instalments to build the new house. However, to date, the couple did not receive any amount. No action has been taken by the officials. Speaking to The Hindu, Obalappa said, "It's like living in a hell in this 4x4-foot bathroom. I am sick and I cannot sleep here properly."
Despite officials visiting the couple's house plot, no improvement is seen in their situation. Reportedly, the two are now living in the front yard of another relative's house.
Tags :
#GOVERNMENT #HOUSE
next