Today was the audio and trailer launch of Vijay Sethupathi's next, Junga. The film also stars Sayyeshaa and Madonna Sebastian in the lead roles, while it is directed by Gokul of Kaashmora fame. Here's an excerpt from his answers to the questions posed at him during the meet.

When he was asked if there will be any punch dialogues like 'Kumudha Happy Annachi' in this film as well, he said, "We always just do our job, and then the fans choose what is the punch and what isn't. Our job is just to present, and they can choose!"

He was also asked what the meaning of Junga is and he said, "My grandfather's name is Linga, father's name is Ranga and my name is Junga. There's nothing more to explain! There's also a scene about this, but I can't say that out here."

Watch the full video below: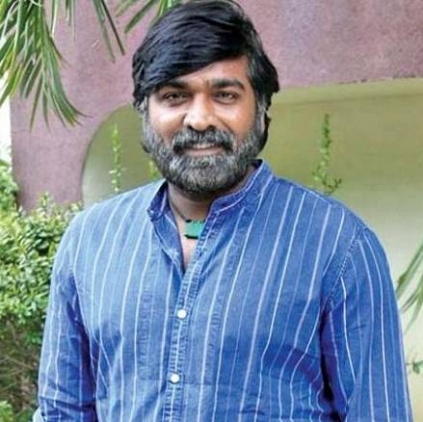 Actor Vijay Sethupathi's ambitious project directed by Gokul is Junga. Junga has Vijay Sethupathi playing a stingy don and this has been established in the 2 minute 51-second long trailer.

The elements used in the trailer are interesting and the expenditure seems to be on the higher side. Predominantly set in Paris and parts of Europe, Junga's trailer has some attractive locations to its name.

The female leads Sayyeshaa and Madonna Sebastian look stylish and native respectively and their roles could be of high significance. From the looks of it, it seems like Junga, the title character played by Makkal Selvan along with Yogi Babu, set out on a mission to Paris and the female lead seems to have an important tool as well as the role to play in this main plot set abroad.

Junga's trailer has a lot of dialogues and reactions that denote that it could be an out and out black comedy based film with numerous groups searching for the 'Kanjan' don. If the humour works well and if the screenplay has been sketched out in an engaging manner, Junga could very well be a favourite among Vijay Sethupathi fans. We shall have to wait to find out if these departments deliver. Cinematography by Dudley and stunts by Anbariv could also play a major role. Music by Siddharth Vipin seems decent too. We shall have to wait to find out how people receive this black comedy film Junga. As of now, the trailer seems lavish and extravagant with a few interesting factors to watch out for.