Thaanaa Serndha Koottam's success meet happened this evening, which was a colourful event.

During his speech, director Vignesh Shivn said, "A big thanks, first of all, for the audience to accept the film. Suriya sir gave his 100 percent for this script, and he whole-heartedly traveled along the film. His positive outlook on the film has been appreciated and well received by fans and the audience.

Anirudh got very tensed when I went and told him that this film will be a remake of Special 26. He was tensed since the original version didn't have any songs at all. But then, I told Ani that we can work on that and have song situations complementing the film. Now, the output and public's feedback has been phenomenal."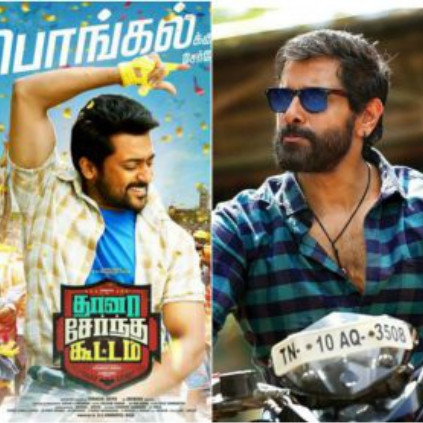 Director Vignesh ShivN's Thaana Serndha Koottam, starring Suriya and Keerthy Suresh has released today, January 12. Any film releasing these days has the threat of online pirates reducing their sales. The director himself posted on Twitter, issuing a heartfelt request:

"Tamil rockers team ! PleAse ! If you have a heart ! Please Use it 🙏🏻😢😢😢🙏🏻🙏🏻🙏🏻

We have worked hard for his day!

Amidst all the tax issues , industry issues a lot has gone into releasing all these films !

Please don't do this to us

#TSK #Sketch #Gulebagavali 🙏🏻"

His request also included the other two releases, Sketch and Gulaebhagavali, which is very kind and respectable of Vignesh.