Actors, and technicians, from the film industry, have had many sour and bad flight experiences in many occasions before, either an issue with the flight travel, or with the management, or anything of that sort.

Now, the latest to join that list, is R.C.Kamalakannan, the VFX supervisor of Vijay's Puli and Rajamouli's Baahubali 2. The ace visual effects supervisor, had booked for a paid seat, but was given a different seat, in the boarding pass, which has irked him. He took to his social media space to share his anger.

Kamalakannan posted, "Feeling cheated and angry. Booked for paid seat 1B. The counter girl, where I checked in the baggage assigned 20C, silently. I didn't checked the seat number, till I past the security. Sent 2 complaints, no reply. Don't know where to take this."

*post is not spell-checked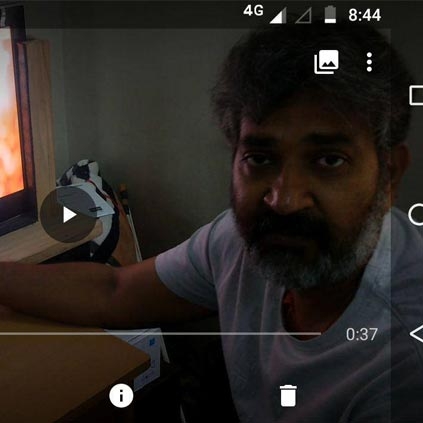 VFX supervisor Kamalakannan is known for his works in films like Baahubali 2 and Puli opens up about the current state of VFX industry in India. This is what he had to say through his official Facebook handle:

"On a Serious ( lengthy) note : Lots of changes we can see in our Industry now, in the right direction.

Traditionally we, VFX Supervisors, will involve in pre-production areas like Mood-boards, Concepts, Story Boards, Pre-viz, Stunt-viz etc.., Now, with changing times, Directors and ADs browse Reels & Making videos online, finding Artists and Studios themselves, convincing the Producers for pre-production Budget allocation. Likewise, all concerned now know the difference between VFX Supervisor, VFX Producer, On-set Supervisor and On-set Data wrangler.

This is making job easy. Even SFX areas like Pyro & Prosthetics, the team sourcing themselves! On the other note, Post Production, getting stronger. The clients in India sending the edited package for bids to studios! Post BB2, cheaper bids need not be the only criteria to get selected. Quality has taken center stage. And I can ask Producers to get Cerebro licenses, rent project based Render-farms, have specialized QCs and specialist VFX-Supervisors, without worrying about my place or my job. My wish here is, VFX Artists need to update themselves. Please stop posting abroad artists and abroad students reel, as though you are appreciating them. Post your own reel, get trolled, get reviewed, get better.

Thanks SSR & Devasena, you made this post noticeable."

*Kamalakannan's statement is not spell-checked
VFX Supervisor Kamalakannan shares his bad flight experience
People looking for online information on Kamalakannan will find this news story useful.