It's day 4 in Bigg Boss and the drama is quite building up in the house. While we can see good friendships coming together between Yashika Aanand & Aishwarya Dutta or Thadi Balaji & Sendrayan, true colors are soon starting to reveal in the show. Nithya Balaji and Mumtaz have started bickering about their cooking team and failed to establish a common ground with each other.

Mumtaz, being the head of the cooking team-leading Nithya Balaji and Mahat, she is unhappy with the stubborn nature of Nithya. Janani Iyer is the captain of the house for this week and she stepped in to calm down the situation and help bring the two together.

Nithya's Argumentative nature seemed to annoy everyone in the house and moreover, she was arrogant in listening to other's opinions. She accused Mumtaz of failing to be a good representative of the team and said there is no accurate planning that is initiated by anyone. Nithya says she was made to handle the breakfast menu all by herself although she lacks knowledge in cooking. Mumtaz made a strong statement and said

"I am done in this conversation. I don't think I have done anything wrong and I did not let you handle breakfast all alone. I did manage to get out of bed in the morning and cook for everyone even when my joints were in pain. You cannot say I let you handle everything alone. If I am wrong I will apologize otherwise replace the captain if you want, I am done"

While this problem went on around the house yesterday, contestants like Ponnambalam and Riythvika were completely indifferent towards the issue.

Catch today's first promo below and stay tuned for today's episode.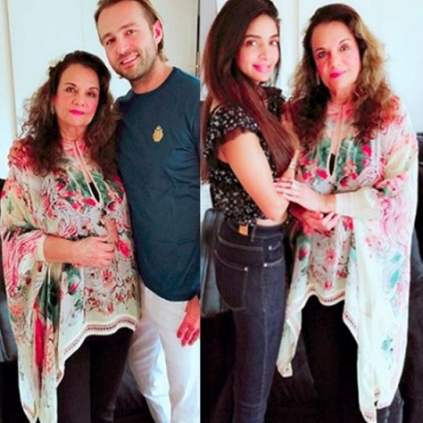 There were reports surfacing on the Internet, claiming that veteran Bollywood actress Mumtaz passed away. However, Mumtaz's second daughter Tanya Madhvani, in no time, cleared the air with a clarification.

Tanya posted on her Insta page, "There are some rumors going around that my mother wasn't well and I would like her fans to know that she is doing brilliantly. It is just a rumour. She is in Rome with me and we are going for shopping today to buy some plants for my garden. We will be taking some pictures so you can see how fit and healthy she is. So don't listen to anything that you read in paper or online it is all just a rumour"
Tussle between Mumtaz and Nithya Balaji - What happened in Bigg Boss 2
People looking for online information on Bigg Boss 2, Mumtaz, Nithya Balaji will find this news story useful.