Director Susi Ganeshan is an excited and happy man as his next film Thiruttu Payale 2 starring Bobby Simha, Amala Paul and Prasanna is all set to release on November 30. In an exclusive chat with Behindwoods, Susi Ganeshan said:

"It is a happy feeling that our film Thiruttu Payale 2 is all set to hit the screens. We will be planning to release another teaser or trailer and the promotions for the movie are going on as expected. We have not revealed much of Prasanna as I want people to get shocked in the theatre for the surprises. I do not want the audience to decode any of the twists or guess the story.

The biggest similarity between Thiruttu Payale 1 and 2 is that, both of them deal with the same core idea of how one person can use another person's secret or privacy. When someone gets hold of this secret of yours, they literally go to extremes to get what they want.

I also wish the best of luck for the other films that are releasing on this same day November 30 to turn out as successful ventures. If all the films are good, it will be a celebration in the theatres and would serve like a festival for film fans."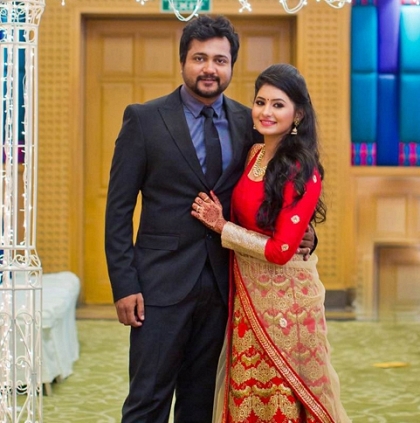 Rumours were doing the rounds a few months back that actor Bobby Simha would be divorcing Reshmi Menon due to difference of opinion. Soon the couple dismissed it as a fake rumour.

Clarifying the same in his recent interview to Behindwoods, Bobby Simha said, "As soon as the divorce news rumour started doing the rounds, everyone started calling me. My father, relatives, friends, well-wishers; many people called me to get it clarified. I got furious and pissed off. There is a basic ethics in journalism. Journalists should have the basic social responsibility before writing something. If you receive a sensitive rumour like this, you can always call me or my PR manager to confirm the news. Writing about gossips is different from interfering in personal lives."

Continuing, he said, "This news actually got me totally disappointed and angry. Then, Reshmi clarified this news on her social media page as a false rumour. Then, people started to bash the journalist in the comments section. I feel sad for him now. All these wouldn't have happened if only he had got his basic ethics of journalism right."