Trident Arts, R. Ravindran has officially announced their next untitled film directed by Sai Sekar, starring actor Siddharth, Catherine Tresa and Sathish playing the leads. Hinted to be a horror film, the project officially took off earlier today, June 25th with a traditional pooja conducted with the presence of the entire cast and crew.

The music is composed by SS Thaman and the Cinematographeraphy is by Ekambaram. G Durairaj will be the art director for the film.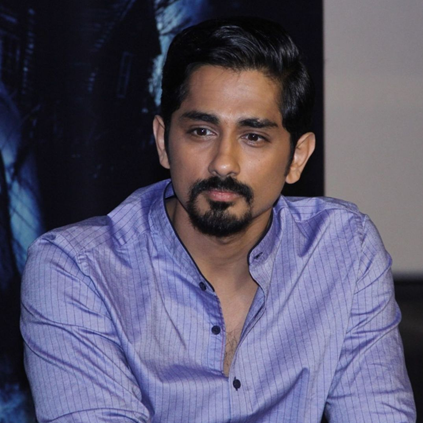 The decision to move IPL out of Chennai left many fans disappointed, including many celebritites. Actor Siddharth is the latest to join that list, as he took to Twitter to criticize the move.

He tweeted: "IPL shifted. Vaazhthukkal. Can we please close tasmac? Next can we shut all TV channels owned by politicians? Can we please ban party flags at protest venues? There are many embarrassing things and people in our TN! Fight together. #SaveFarmers #CauveryIssue"

*Tweets are not spell-checked