Sangam Cinemas, one of the primary theatres in Chennai located in Kilpauk has now made an announcement about the closure of the theatre for today June 25th due to the demise of their beloved chairman CTRMS Chidambaram Chettiar.

This closure will be valid only for today and the regular functioning will begin from tomorrow.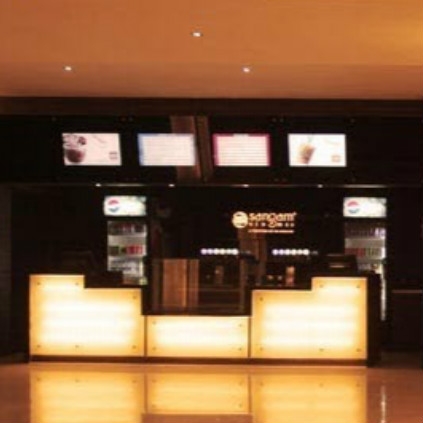 Sangam Cinemas, a popular multiplex in Chennai, has been fined Rs 50,000 for receiving extra money, during the purchase of a snack, by a patron.

As per the reports, one Karthik Manickam, from Koyambedu, visited the said theatre on August 31, 2014. During the intermission, Karthik had bought a Chicken Tikka and a popcorn, for an amount of Rs.140. But, when Karthick offered the credit card, the canteen attendant, had swiped for Rs.150, with an extra amount of Rs.10, than the actual cost. While Karthik questioned about this extra amount, the attendant has apparently cited reasons like service tax, bank charges, etc.

As Karthik did not get a proper clarification from the canteen attendant or the theatre management, he filed a petition at the Consumer Redressal Court, North Chennai. The case came for hearing recently, under the court's judges Jayabalan, and Kannan.

After hearing the case fully, the judges ordered the canteen at the Sangam Cinemas to offer an amount of Rs.50,000 to Karthik, as fine. In addition, the Court has ordered the canteen to return the extra amount of Rs.10. A six weeks time has been given for the theatre to pay the fine.
This popular theatre in Chennai to be closed today, June 25th
People looking for online information on Sangam Cinemas will find this news story useful.