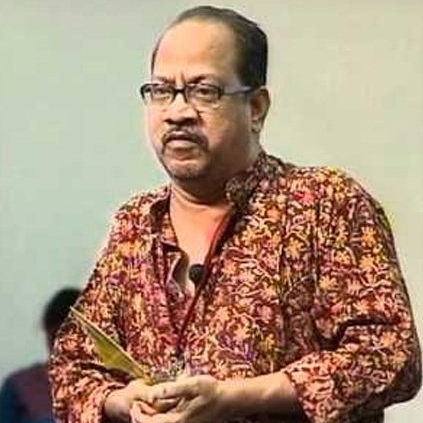 Senior journalist and political critic Gnani breathed his last in the early hours of today in Chennai. Aged 64, Gnani was said to have had medical ailments and had undergone regular dialysis. He is survived by his wife and son, Manush Nandan who's a popular Bollywood cinematographer. His body is kept in his house in KK Nagar and will be donated to a hospital.

Being known for his strong political views, Gnani has always voiced out his opinions loud against anybody. Gnani was often seen in English and Tamil debate sessions on politics and literature. Gnani was the editor of a Tamil Magazine, Dheemtharikida. The sudden demise of Gnani has put many people into grief.

Actors, politicians, journalists and writers have been visiting his home since morning to pay their respects. Rajinikanth also visited Gnani's house to pay his final respect during which he said, "Gnani was a very brave person who always spoke what he felt was right. I am deeply saddened by his death. My condolences to his family."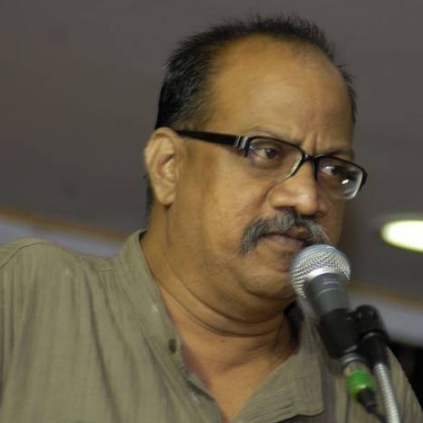 The demise of senior journalist and political critic Gnani Sankaran has sent shockwaves to many. Taking to Twitter, many celebrities shared their grief and spoke on what they thought of the revered journalist. Here's a compilation of some of the tweets:

"To wake up to the news of Mr Gnani Sankaran's demise is so shocking. Rest In Peace sir. You leave a vacuum and you'll be remembered forever @ohgnani" - Priya Bhavani Shankar

"A great person..sharp observer and bold fearless writer on social and political issues.The most honest ,intellectual journalist . My ex-assistant DoP Manush Nathan 's father .. A close family member ..huge personal me .RIP#GnaniSankaran #ஞானி" - Ravi K Chandran

"என் கல்லூரி நாட்களில்
தினமணிக்கதிரில் மனிதன் பதில்கள் மூலம் என்னை ஈர்த்தவர்.விமர்சன நாகரீகத்தை மீறாத அரசியல் சமரசமில்லாத விமர்சகர்.எழுத்தாளர் நாடக கலைஞர் ,தோழர் ஞானி அவர்களுக்கு இதய அஞ்சலி." - Seenu Ramasamy

"Very shocking to know #Gnani sir passed away. I met him two days ago at the book fair & we discussed on his film with #Nasser sir. Very sad & TN will miss a deep thinker & huge contributor to the literature. RIP the great man" - Dhananjayan
Senior Journalist and political critic Gnani passed away at 64 due to medical ailments
People looking for online information on Gnani Sankaran will find this news story useful.