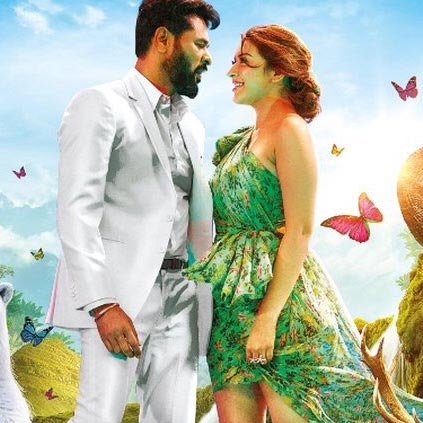 It is a customary practice in many households to spend their Pongal with sweets and catching up on a new release. This Pongal saw the release of three biggies - Suriya's TSK, Vikram's Sketch and Prabhu Deva's Gulaebaghavali.

Gulaebaghavali is a full-fledged comedy entertainer, which has worked for some. The film has grossed an approximate Rs 38 lakh in Chennai city so far (three-day opening weekend). We will have to wait and see if it gets more screens this week.

These are estimated figures analyzed by Behindwoods box office wing and not the official one.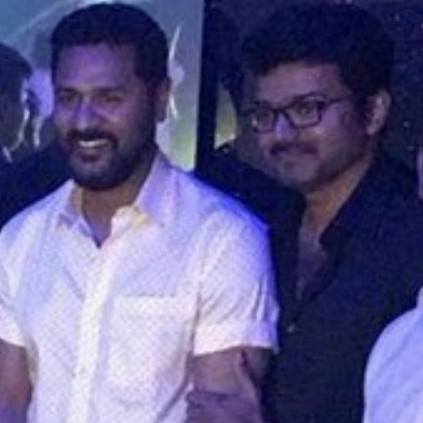 Fondly called as India's Michael Jackson, Prabhu Dheva is an excited man, as his latest outing, Gulaebaghavali, co-starring Hansika, is releasing today (January 12). This super talented dancer-actor, engaged in a Twitter chat session with his followers, and here is an interesting compilation of that.

1. About Vadivelu.
The Best

2. Can you tell me your favourite movie you have watched in 2017?
Baahubali 2

3. Where did you learn the acting skills?
From all the people I meet around me..

4. If you are forced to listen to just one song, which one would it be?
I don't have to listen, I'll keep humming Seraamal ponal.

5. What happened to Mercury?
#Mercury will be an interesting & exciting pan-India release..

6. When will you direct again in Tamil?
Very soon

7. How will you describe Gulaebaghavali in one word?
Hilarious

8. From what age, are you dancing sir?
On screen - 16, off screen - right from birth..

9. Will you direct Thalapathy again?
Definitely.

10. About our Thalapathy Vijay in one word?
Man of masses & classes

11. Actor, director, dancer or producer. If you could pick just one, what would it be?
I'm greedy, I want it all

12. How has Gulaebaghavali come out?
It has come out very well. It's a complete fun film & I enjoyed doing a film like this after a long time.. Hoping you enjoy it too!

13. While getting back on screen after 12 years, did you notice any good or bad changes in Tamil cinema?
It's the same.. Tamil cinema has been & always is great :)

14. Some of the greatest songs from the 90s are yours. How did this magic happen?
It's always the team work which does the magic.. I got lucky, I think

15. How do you feel when you have accomplished the most successful task?
Success always gives happiness but it also brings the pressure of doing better.. So I try to keep a cool & take success & failure with equal spirit :)

*tweets are not spell-checked
Gulaebaghavali first weekend Chennai city box office collections
People looking for online information on Gulaebaghavali, Prabhu Deva will find this news story useful.