A few days back, we had reported that Radhika was going to become a grandmother, as her daughter Rayane was expecting a baby.

The good news has finally arrived, and Rayane - Abhimanyu Mithun couple were blessed with a baby boy, this morning, June 7. Raadhika Sarathkumar took to Twitter to share this news. She said, "It's a boy! So so so happy, god bless 🎉🎉🎉🎉💕💕💕💕💕❤️❤️❤️❤️❤️"

Congrats to the whole family on the arrival of the new member into their world!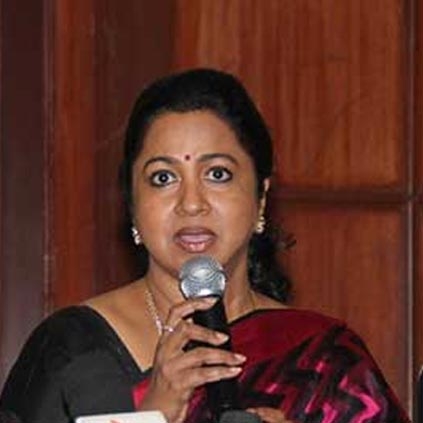 Celebrities have expressed their concern about what happened at Producer Council meeting today. Producer Dhananjayan took to his Twitter space to share his displeasure, "Very sad to see no unity among Tamil Film Producers, which is delaying every good initiative. When a team is elected, they must be given a chance to work & prove. If the motive is to oppose for the sake of it, there is no solution to our problems. Hope everyone realises this🙏🙏"

And here is Radhika Sarathkumar's reply to Dhananjayagan's tweet, "Funny to hear President (Vishal) saying "if there is a problem they should come to the office and discuss not go to press😂😂😂engeyo kaytta kural.He who knows nothing about respect or protocol,looks like Jekyl and Hyde."

*Tweets are not spell-checked