Varu Sarathkumar, is someone who constantly voices her opinions on current social affairs. On that note, she has now officially issued a statement, in which she has expressed her anger on the rape and murder of the innocent 8 year old girl, Asifa.

"One side you have people protesting for water. On the other side, you have an 8 year old that has been gang raped and killed. Who are breeding these monsters? What are we doing wrong? Is there no hope? Where is the justice? What's laws are we living by? Is this the kind of world, we want our children to grow in? Until and unless the punishment for any kind of rape or any sexual crime is either death or castration, this bloody world will never stop. #Violatingwomensrights.

Ur fucking politcal games..sick bastards...im sorry about the language but read it for urselves and c what world we live in.. U call these men..?? Fucking castrate them so they can never hurt another child or woman and live as a branded rapist in shame..

The first of the monsters that raped and killed that innocent soul ...#burninhell #death #castration #JusticeforAsifa shame him... and he is supposed to protect us..?? A man of the law..!!! Wow watte country we live in.!!!"

*post is not spell-checked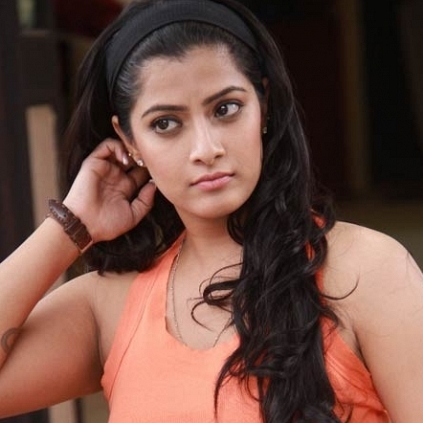 Earlier this week, Varalaxmi Sarathkumar had a very bold and hard-hitting statement on Twitter, about the rape and the murder of 8-year-old girl, Asifa. Following that, the Vikram Vedha girl has now posted another statement, saying that she doesn't feel like celebrating Tamil New Year today (April 14), when incidents like these continue to happen.

She posted, "I don't feel like it's a happy new year for any of us when our country and state are in such turmoil..!! It's time to ask our selves before it's too late..!! Is this the kind of society we want to live it..!! They say our future is determined by our past suffering #timesup

Haven't we suffered enough enough for at the hands of ours politicians.. rapists..paedophilic monsters..!! Plz I beg of u start asking questions n start standing up for the right causes.. do what u can but do sthin.. when we can make #jallikattu #cauveryissue even a #wink trend

Is a child's life worth only a day of mourning and rage ?!?Let's unite and demand justice ..make the #deathpenalty for rape a law.Only if we ask we shall receive.I beg my fellow Indians its time to start Standing up for the right reasons..rape is not something we can tolerate

If we all say it's not our problem..did the victims family think that it can happen to them.?? No but it did.. it can happen to any of us.. I don't need to be a mother to feel this rage and pain..plz jus be human and rage now.. we r already too late..let's stand up now

How many more innocent lives do we have to lose to get a conscience and start doing the right thing.. I'm not asking u to go out of ur houses but we can make a difference thru social media today.. atleast do that.. don't be cowards.. start standing up I beg you..

Without fear of punishment this monstrosity will never stop. before it's too late let's make the change..I alone have 800k followers that alone shud be able to cos an effect.. spread the word..no time for silence anymore.. #deathpenalty for rape..we want justice now..!!

I am Varalaxmi Sarathkumar..i am a woman.. im standing up today.. I don't feel safe anymore and it's time the perpetrators pay for their mistakes.. Not one more loss of a child or woman.. #deathpenalty is the only way.. media make this trend.. be responsible.. Jai hind..!"

*tweet statement is not spell-checked