பிரபல நடிகை ராதிகா ஆப்தே தென்னிந்திய நடிகர் ஒருவரை ஓங்கி அறைந்ததாகத் தொடர்ந்து தகவல்கள் வெளியாகி வந்தன. மேலும், இந்த விஷயத்தில் நடிகர் ரஜினியின் பெயரும் அடிபட்டது.
இந்தநிலையில், இதுகுறித்த உண்மையான தகவல்கள் தற்போது வெளியாகியுள்ளது. சமீபத்தில் ராதிகா ஆப்தே தனது பேட்டியொன்றில், ''பிரபல தெலுங்கு நடிகர் ஒருவருடன் படமொன்றில் நான் இணைந்து நடித்தேன்.
ஒருநாள் படப்பிடிப்பின்போது அனைவர் முன்னிலையிலும் அவர் என்னைச் சீண்டினார். அவர் என்னைச் சீண்டிய போது, அங்கு ஜூனியர்
ஆர்டிஸ்ட்டுகள் உட்பட மொத்த படக்குழுவும் நின்றனர். நான் எனது விரலால் அவர் முன் சுண்டி இனிமேல் என்னிடம் இப்படி ஒருபோதும் நடந்து கொள்ளாதீர்கள்,'' என அழுத்தமாக சொன்னேன்.
அதற்குப்பின் அவர் என்னிடம் ஒருபோதும் அப்படி நடந்து கொண்டதில்லை என தெரிவித்துள்ளார். மேலும், "ரஜினி ஒரு சிறந்த நடிகர் என்றும், அவரைப்போல ஒருவரைத் தான் பார்த்தது இல்லை,'' எனவும் புகழ்ந்துள்ளார்.
இதனால் ராதிகாவைச் சீண்டிய அவர் ஒரு பிரபல தெலுங்கு நடிகர் என்பது, தற்போது தெரியவந்துள்ளது.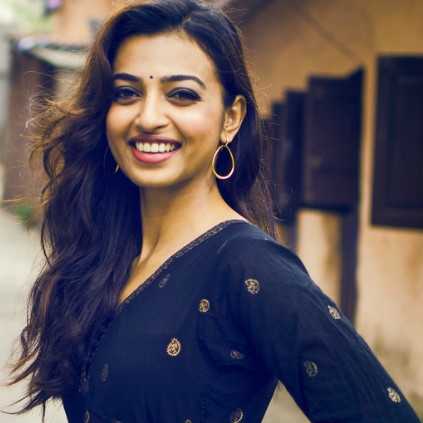 Reports started surfacing on social media quoting Radhika Apte's statement about a South Indian actor tickling her feet. It was also rumoured that either Rajinikanth or a top Telugu Superstar might be the one she was talking about.

The full interview of Radhika Apte, finally went on live, this weekend, and there is a fine clarity now, in what she said. Radhika is all praise for Rajinikanth, and her bad experience was with a top Tollywood star.

When the interviewer asked about Radhika Apte's bizarre shooting experiences, she said, "I did South Indian films which gave me bizarre experiences. They pay you quite high, and you deserve it actually (laughs). It is very hard. I do not want to generalize, but I can share my experience working on a South Indian film.

There was this Telugu film, that I did. There was a huge gender inequality, and these guys are extremely powerful over women. You are called two hours before to the shooting spot, and you are made to wait for a long time, and then, you are treated differently.

On the first day of my Telugu film, this might actually be quite funny... There is this scene, where I am lying, since I am not feeling well or something, and there is a lot of people on the set. Everything is set. This actor walks in, and I don't even know him and he starts tickling my feet. And he was a big actor. I was told that he is powerful.

The natural being that, who I am, I got up and snapped at him, I mean in front of literally everybody, like the whole crew, junior artists, and everybody. I looked at him and said, 'Don't ever. EVER do that to me. I was so angry. I kind of emphasized on the ever. He looked at me, and then, he never touched me again.

I did a Tamil film (Kabali), and with Rajinikanth sir, it never happened to me. He was the nicest and the most wonderful human being. I am not saying that the whole industry is like that at all. There are just a few people like this, and these two particular Telugu films were such bad experiences."