Puratchi Thalaivar M.G.Ramachandran, fondly called M.G.R, always has a special place in the hearts of Tamil people, and he would remain an eternal Superstar in Tamil cinema.

M.G.R's grandson V.Ramachandran would be making his debut in Kollywood with the film, 'Whatsapp'. V.Ramachandran is MGR's wife Janaki Ammal's brother's daughter Sudha Vijayakumar's son.

This film will talk about 6 ambitious youngsters who come from Alanganallur to Chennai to rise their voice against the Jallikattu ban. The entire film is said to be on the backdrop of the Jallikattu protests.

Shoot for the film is expected to start from the 15th of November in places like Pollachi, Moonar, and Chennai. Debutant A.R.Rakshith would be at the helm for this film, which is produced by Shajina Shajin Movies and SPK Films.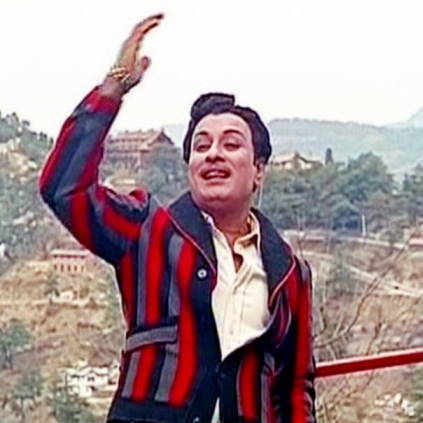 The name MG Ramachandran holds a very special place in the sphere of politics and cinema of Tamil Nadu. And therefore, when a biopic on this legend is going to be made, it attracts all the attention and occupies the centre stage of curiosity. Certain sections of the media had reported that Sathyaraj will be reprising the role of MGR in the film. We got in touch with director Balakrishnan who would be helming the state of affairs to know the details.
Balakrishnan says, "We will be approaching Sathyaraj sir next week. Right now the script is getting ready and is in the final stages. He has seen my film Kamaraj and has high regards about it. I am confident of convincing him for the role. In all probability, we would be finalizing the details next week."
Puratchi Thalaivar MGR's grandson V.Ramachandran to make his debut in Kollywood
People looking for online information on M G Ramachandran, V Ramachandran, Whatsapp will find this news story useful.