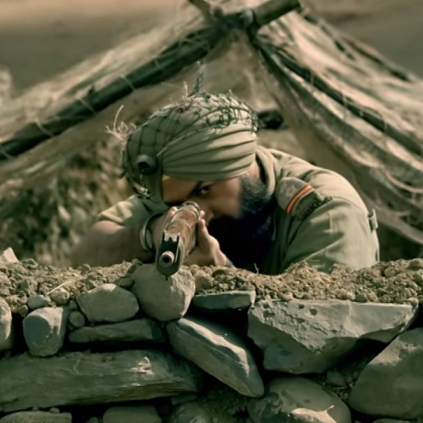 Seven Colors and Saga Music present the teaser of upcoming Punjabi movie, Subedar Joginder Singh starring Gippy Grewal, Roshan Prince, Kulwinder Billa, Aditi Sharma, Rajvir Jawanda, Karamjit Anmol, Sardar Sohi, Guggu Gill, Charan Ahuja, Loveleen Kaur Sasan, Nirmal Rishi, Jordan Sandhu, Baninderjit Singh (Bunny), Harish Verma, Raghveer Boli, Jaggi Singh and Gursharan Maan.

Directed by Simerjit Singh, the movie talks about the real story of 1962 Indo-China war hero Subedar Joginder Singh who commanded 21 Sikh soldiers and fought against thousands of Chinese.

Check out the film's teaser here: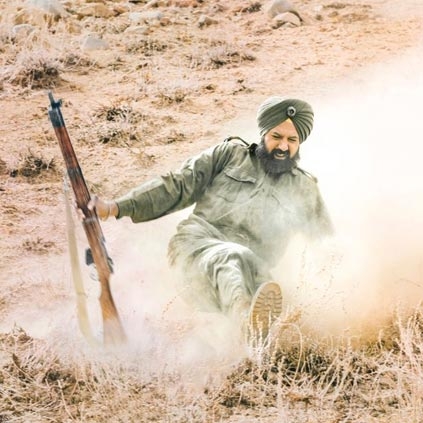 Seven Colors Motion Pictures in association with Saga Music and Unisys Infosolutions is releasing first look of the film Subedar Joginder Singh.

It is nation's first ever biopic on a Param Vir Chakra Awardee, which will be released in three languages other than Punjabi - Hindi, Tamil, and Telugu. It's a multi-starrer film featuring Gippy Grewal, Guggu Gill, Kulwinder Billa, Aditi Sharma, Rajvir Jawanda, Roshan Prince, Karamjit Anmol, Sardar Sohi and other contemporary artists.

The first look of Subedar Joginder Singh was released recently. The makers are said to be planning for a summer 2018 release.

A small note about Subedar Joginder:

Many lost their lives to keep sovereignty of the nation intact, many of them are still remembered, but some of them even after their exceptional service, have been lost in anonymity. One brave soul who immortalised himself by fighting three significant wars for our nation is Subedar Joginder Singh. He served the British Indian Army pre-independence and later in the Indian Army. He fought for the independence of the nation, he struggled to keep that freedom intact and before achieving martyrdom, he fought for the honour of motherland India, in 1962 when China betrayed us and infiltrated in our land with evil intentions.

He was commanding a platoon of soldiers, who were instructed to take positions in the adversities of NEFA without any proper reinforcements. Soon after taking their positions, they faced lethal and unanticipated attacks by thousands of Chinese soldiers in three waves, who astonishingly attacked from Aksai Chin in Ladakh to Indo-Myanmar border in NEFA.

It was due to the sheer mental strength that despite the exhausting ammunition and being hit by a bullet on the thigh, Subedar Joginder Singh kept motivating his soldiers against all the odds. Along with that, he single-handedly killed dozens of Chinese soldiers with Bayonets. For such exemplary and unprecedented display of courage, Indian Government honoured him with the country's highest wartime gallantry award – Param Vir Chakra posthumously.

A biographical feature film is shot in the picturesque but vulnerable locations of Kargil and Dras, Rajasthan, and Assam. A major part of the film has been shot at the height of 14,000 feet; the terrain is so insurmountable that it took the cast and crew hours of car drive and strenuous vertical trek to reach the actual shoot location.

The protagonist of the movie, Gippy Grewal will be essaying the role of the martyr. These images clearly speak volumes about Gippy Grewal's massive transformation into Subedar. In the pursuit of the same, he underwent enormous weight gain and loss. Apart from the weight
transformation, the protagonist performed most of the stunts himself. This shows his respect for martyr and commitment towards the movie.
Punjabi movie Subedar Joginder Singh teaser
People looking for online information on Gippy Grewal, Subedar Joginder Singh will find this news story useful.