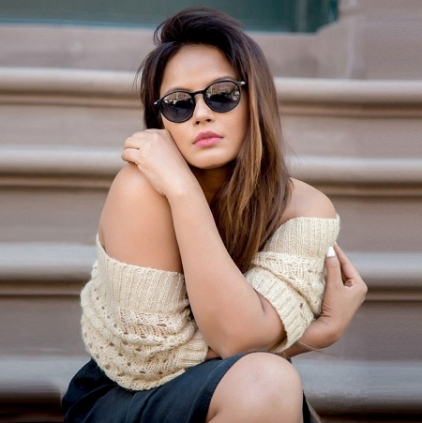 Neetu Chandra, who's been part of some quality Kollywood and Bollywood films, is now an excited producer too. Her debut production film, Deswa, directed by Neetu's brother Nitin Chandra, which was made in 2011, is going to witness its online YouTube release on December 23. The film has already fetched accolades from various international film festivals.

When we asked her about the decision to premiere the film on YouTube, Neetu said, "Most of the films made there are not advised to be watched with kids or young ones, or along with the family. So there was no connection we had for releasing the film in theatres. Theatres in Bihar, cater only to lower income working class. So, the upper class, upper middle class and other classes, they don't have any cinema. We felt it is not fair to release our film, which has got recognition from 16 international film festivals, and also the first-ever film in the last 54 years to be selected for IFFI Goa, along with others. So, we decided to go with an Internet release.

Also, when we visited a few studios, they were quite reluctant to see the film, because of the image created by other films. We've made a strong content with a quality making. If you want a change, you have to bring that change. We decided to bring that revolution of releasing the film directly on YouTube. Thankfully, good cinema always has a place and we wanted to take it to a larger audience through this. Also, commercially, this film has got good names like top Bollywood singers including Sonu Nigam, Shreya Ghoshal, Sunidhi, Swanand Kirkire, and others. So, I was very confident about putting up the film on a public domain, and unfortunately, I also did not have another option."

She also discussed about the movie, furthermore in detail and here is what she had to say, "I would love to dub the film, especially in Tamil, if I get a chance to. The film is already subtitled in English. It is not only for the people of Bihar. It is a global film. We have grown up seeing Majid Majidi's films, Japanese, Korean, Greek and Spanish, films with subtitles. If it is a good film, it will work, and there are subtitles too, and the film is for the global market. I hope everyone sees the film and reviews it. Anyone, who has the power of the pen, or a keyboard.

Sonu Nigam did not stop after singing one song in our film. He constantly stood by me and my brother Nitin. Apart from singing a song, Sonu also asked to play other songs in the album. He was so supportive. Big big thanks to him. He also said, 'This is the revolution you have started Neetu, and I am with you'. Who'd say those words? He also launched the full music album of the film.

With the films I've done, I can make a Bollywood cinema, but when I've pledged to take a quality Bhojpuri cinema, which is my mother tongue, I am responsible. I have to clean it up. I am very excited to know the public's reviews about the film. I already have the reviews of Imtiaz Ali, Subash K Jha, but that is not enough, as it is only a limited set of people. I'd like the whole world to give the review. We've made the film on a shoestring budget of Rs 1.62 crore, with my own money. This is what I wanted to do and I am fine with it.

Our next two films are in Hindi, which is written and directed by my brother Nitin Chandra, whose second film Mithila Makhaan won a National award, which makes him a National award director too. I am super proud about that. For now, I am excited to show Deswa to all."

Best wishes Neetu!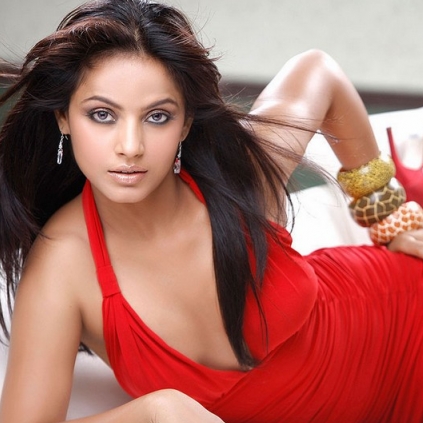 Actress Neetu Chandra, who was part of films like Theeradha Vilayattu Pillai and 13B has done a few special appearances as well in many Tamil films. The latest is that, she will be seen in Nakul's next film Bramma.com directed by Vijaykumar.

It is said that, Neetu Chandra will be seen in a special cameo appearance in this flick. She had apparently shot for a song 2 months ago with the same team too. The movie also stars Ashna Zaveri as the female lead with music by Siddharth Vipin.