Vijay's Mersal would be having a great opening in the United Kingdom as well with special premieres at 10.30 PM on the 17th of October at Boleyn Cinemas. You can now book your tickets here - http://boleyncinemas.com

For Trade Enquiries in Europe - Contact Karthik @ 00447398854497 (UK)

Showtimes
Toronto
Showtimes
Boleyn cinema ( http://boleyncinemas.com/)
Piccadilly cinema Birmingham (http://piccadillycinema.com/)
Piccadilly cinema leister
Cineworld (www.cineworld.co.uk)
Aberdeen - Queens Link
Aldershot
Ashford
Ashton-under-Lyne
Bedford
Birmingham - Broad Street
Boldon Tyne and Wear
Bradford
Brighton
Bristol
Burton upon Trent
Cardiff
Crawley
Didcot
Dundee
Edinburgh
Glasgow - Renfrew Street
High Wycombe
Hull
Ipswich
Jersey
Liverpool
London - Bexleyheath
London - The O2 Greenwich
London - Wandsworth
London - Wembley
London - Wood Green
Luton
Middlesbrough
Milton Keynes
Northampton
Rochester
Sheffield
Southampton
Stockport
Swindon - Shaw Ridge
Telford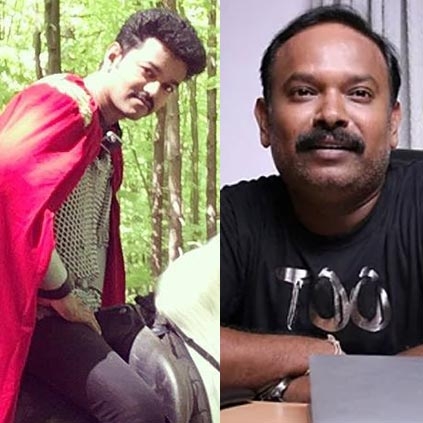 Director Venkat Prabhu who had watched Vijay's Mersal took to his Twitter space to share his thoughts about it. Apart from praising Vijay and calling it a festive treat, Venkat Prabhu also sarcastically commented Mersal as an adaptation and wanted the team to credit veteran writer Panchu Arunachalam for the story.

"#Thalabathy all da way! #mersal a festival treat!Awesomely adapted and presented by Atlee!! Whatta production value!! #panjusaar ku credit?!"

When it comes to triple hero subject, a father and two sons kind of script, Apoorva Sagodharargal, written by Panchu Arunachalam stands as a benchmark and reference point till date. Is Venkat Prabhu saying Mersal is an adaptation of Apoorva Sagodharargal or any other film of Panju?