Though Mersal has been well received by the family audience and Thalapathy fans, a section of audience felt that the film's duration could have been cut short.

On that note, one random person on Twitter tagged the film's editor Ruben and said in a harsh tone, that the editing could have been more crispier in Mersal. Ruben replied to this tweet, by humbly stating that, "Thank u bro for the feedback!im still learning the art of editing!Will try to improvise in my upcoming films!Let the Peace be with u"

*tweet is not spell-checked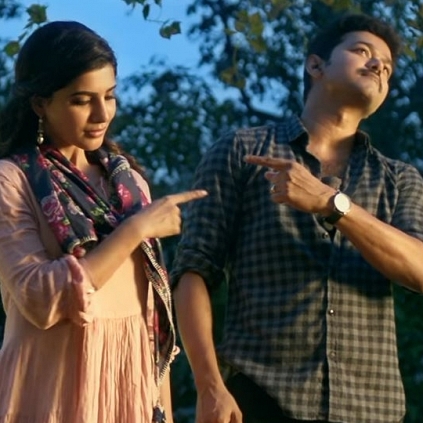 Currently, when all eyes are on the box office number games of Vijay's Mersal, the teaser of the film has silently crossed a yet another milestone today. The top-notch teaser of Mersal has crossed 30 million YouTube views.

This is the 2nd Tamil film teaser to clock more than 3 crore views. It just goes to show Vijay's pull and craze among the online crowd. Kabali still holds the record for highest viewed Tamil teaser with 34 million views.