Director Nithilan Swaminathan, of Kurangu Bommai fame, revealed with a minimalistic relationship update about the great news that he got married today, April 27.

Ecstatic about the news, we contacted Nithilan for further details, and he shared more information on the event: "Her name is Subhashini. We had a simple wedding at a temple in Chennai, with a small gathering of our close-knit family members and friends."

Well, that's wonderful, Nithilan! Here's congratulating you on behalf of Behindwoods, and we wish you and Subhashini a happy married life!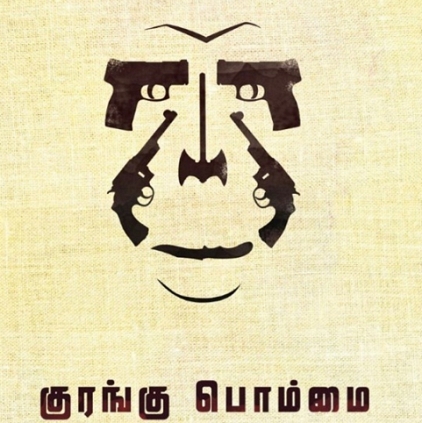 Kurangu Bommai is an upcoming Tamil film directed by Nithilan Swaminathan of Nalaya Iyakkunar fame. The film features Bharathi Raja and Vidharth in important roles and the first look of the film was recently unveiled by Mammootty. Nithilan talks about his film:

An intro
I am from Vellore and studied Visual Communications in Chennai. I am the title winner in Nalaya Iyakkunar Season 3 for my short film Punnagai Vaanginal Kanneer Ilavasam. Vidharth who saw the film, called me to narrate a story which he liked and that's my road to Kurangu Bommai.
What is Kurangu Bommai all about?
I will not say Kurangu Bommai is a very different film. It is a very simple story which has been done to death in many films. But I have rendered it an interesting play and the treatment will be different. It is about an incident that happens on a particular day. The narrative will be non-linear. Kurangu Bommai is a metaphor that helps in character establishment. Also a monkey's image will travel throughout the film.
My film is a kind of family oriented drama and also there are suspense elements that travel throughout the film. From the first scene to the last one, the audience will be hooked on to the story.
Cast
Vidharth is the lead and there is a newcomer from Kerala, Delna Davis who has played the female lead. Bharathi Raja plays Vidharth's dad. In addition to them, we have PL Thenappan and Kumaravel in pivotal roles.
Bharathi Raja
Bharathi Raja sir has played a very naïve and an innocent role in the film. He and Thenappan sir are friends and an incident that happens between them is the core of the film.
After I completed my short film for Nalaya Iyakkunar, I had scripted a story for a feature film with Bharathi Raja in mind. When I narrated it to him, he liked and agreed to be in it. But since he was busy with another project, I scripted Kurangu Bommai and I approached him to play the dad's role. That's how he came on board this film. But I am sure I will do the story which I first narrated to Bharathi Raja sir soon.

Other details
Kurangu Bommai is in its post-production now. Music is done by debutant Ajneesh and DoP is MS Udhaykumar of Metro fame. The film is looking at a release post Diwali.
We wish you the best Nithilan!
Jyothsna Bhavanishankar
Kurangu Bommai director Nithilan Swaminathan gets married today April 27
People looking for online information on Kurangu Bommai, Nithilan Swaminathan will find this news story useful.