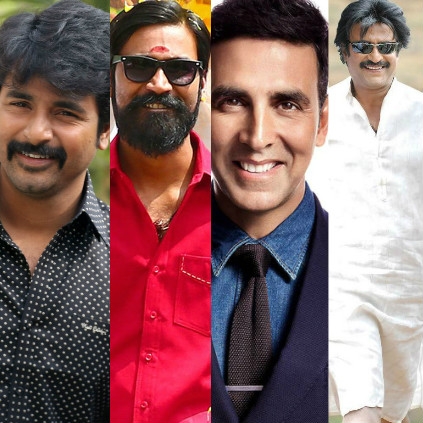 Superstar Rajinikanth celebrates his 67th birthday today (December 12), and the whole Kollywood is celebrating this special day, registering their wishes for the legendary actor. Here is the compilation of those wishes.

Amitabh Bachchan - To my dear friend, colleague and a most humble and large hearted Colossus !! Birthday greetings .. वर्ष नव, हर्ष नव , जीवन उत्कर्ष नव !!

Dhanush -#theswagofsuperstar #kaalaa #happybirthdaythalaiva

Sivakarthikeyan - Birthday Wishes to the man of simplicity,Super star of Indian cinema @superstarrajini sir #HappyBirthdayThalaivaa

Akshay Kumar - Have always been in awe of your onscreen persona but working with you made me a bigger fan of you offscreen. They don't call you Superstar just like that :) Keep shining the brightest. @superstarrajini Sir #HappyBirthdaySuperStarRajinikanth

M.K.Stalin - #HBDSuperStarRajinikanth I, very sincerely, wish you a long, contented, happy and healthy life. @superstarrajini

Anirudh Ravichander - Happy Birthday to our Thalaivar.. the one and only Superstar :)

Madhavan - @superstarrajini Wish you a very very Happy birthday Sir and the most rewarding and Happy year ahead yet... for all our Sake..

Kajal Aggarwal - Happy Birthday @superstarrajini Sir!! Wishing you loads of happiness, best of health and contentment.. Keep inspiring #HBDSuperStarRajinikanth

Huma Qureshi - Happy Thalaiva Day !! So blessed to be working with the one and only #Rajni Sir

Pa. Ranjith - என்மேல் அன்பும் பெரும் நம்பிக்கையும் கொண்ட "காலா"அவர்களுக்கு மனமகிழ்ந்த பிறந்த நாள் நல்வாழ்த்துகள்@superstarrajini

Balaji Mohan - Thank u #Thalaiva for blessing us all with ur presence on screen & in life for all these years! #HappyBirthdayThalaiva @superstarrajini

Arya - Extraordinary. Thalaivar. Wish U a very Happy Birthday @superstarrajini sir

Karunakaran -Happy B Day one and only SUPERSTAR @superstarrajini Sir

Aishwarya Rajessh - Happie happie birthday to one n only superstar @superstarrajini

Hema Rukmani - Happy birthday to #Thalaivar @superstarrajini #HBDSuperstarRajinikanth @MuraliRamasamy4 @ThenandalFilms

Santhosh Narayanan - Happy birth day thalaiva! #HBDRajinikanth #Kaala

Kalaiyarasan - Happy birthday thalaivaaaaa Love u @superstarrajini sir..wishing #Kaala a huge success. Bayangarama poster congrats @beemji sir n team

Riythvika - Happy birthday rajini sir @superstarrajini #HBDSuperStarRajinikanth #HBDThalaivaa

Bindhu Madhavi - Happie happie birthday to one n only king of #Kollywood #SUPERSTAR @superstarrajini #Thalaivar

Director Arivazhagan - The #Legend who introduced me Cinema as an ardent fan of Him collecting His stills,watching His movies n times & everyday uttering His name in my entire school days . I'll be one among d craziest fans ever even if I get 2 direct Him. #HBDThalaivaa @superstarrajini Sir

Vikram Prabhu - #HappyBirthdaySuperStar

Mohan Babu - Happy Birthday to my dear friend @superstarrajini , Live 100 years with good health & wealth!

Premgi Amaren - Happy birthday THALAIVAAAAA @superstarrajini

Balasaravanan - #Superstar yaarnu kaetta Chinna kulandhayum sollum...Datz our #RAJINI sir #HBDRajini KARUPPU SINGAMAE #Kaalaa @beemji sir SIRAPPU THEEEE
Gnanavel Raja - Happy birthday my inspiration guru and idol @superstarrajini sir..have a rocking year sir

Arunraja Kamaraj - Happy birthday @superstarrajini sir :)

Krishna - Super Sir. Just brilliant happy birthday Thalavaaaaaa @superstarrajini may u live a million years more

DD Dhivyadharshini - THALAIVAAAAAAAAAAAAAA PALLANDU VAZHGA INIYAAA PIRANDHA NAAL VAZHTHUKAL @superstarrajini THALAIVAAA

VJ Anjana - Happy birthday #SuperstarRajinikanth !!

Venkat Prabhu - Happy birthday #thalaivaaaaaaa god bless

Janani Iyer - 'Superstar'- a generic word for ages....Patented since 1975...Happy birthday Rajini sir!:)

Archana Kalpathi - Happy birthday to the one and only SuperStar of Cinema

Sean Roldan -"Happiness is not success. Peace is" Happy birthday to our philosopher, inspiration, energy source and the one and only thalaivar @superstarrajini sir!

Gayathrie- Happy birthday @superstarrajini !! May your magic spread farther and wider!

Aadhi - Wishing the man of Simplicity Superstar @superstarrajini sir a very happy birthday. #HBDSuperStarRajinikanth

Prasanna - என்னென்னமோ எப்படியெப்படியோ யோசிச்சும் உங்க ஸ்டைலுக்கும் உயரத்துக்கும் இணையான வார்த்தை கிடைக்கல தலைவா . So சிம்பிளா happy birthday to @superstarrajini #SuperStarRajinikanth #HBDSuperStarRajinikanth

Sibi - Wishing @superstarrajini sir a very happy bday and a wonderful year ahead! HBDSuperStarRajinikanth

Vaibhavi Shandilya - #HBDSuperstarRajinikanth sir. You are one of my inspirations. You being a 'Marathi manus' gives courage to a Marathi girl like me to work in tamil cinema with all my heart. Mika Nandri

*tweets are not spell-checked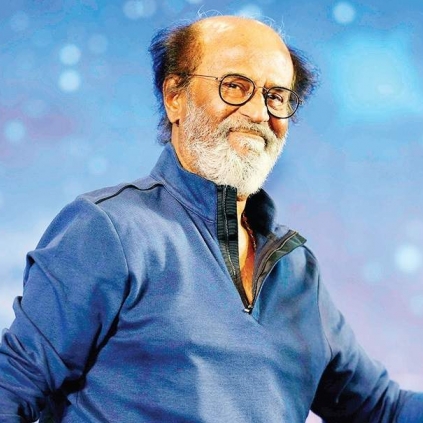 Beyond fan wars, box office collections, hits, and flops, one name stands at the top of Indian cinema. Superstar Rajinikanth! The respect he has garnered from the industry, fans and general audience is something that is unmatchable! His excellence in this field is outstanding, and he has made sure he entertains his fans, at any cost.

2018 is expected to be a big year for the Kabali actor as he has two releases scheduled. First, it will be the Pa Ranjith directorial, Kaala followed by Shankar's magnum opus, 2.0. Though he turns 67 this year, the man of simplicity took all the pains to star in a muscle-wrenching project like 2.0, and he is said to have put in his 100% to produce a classy product. Last night, Dhanush took to Twitter to share a new poster of Kaala, and without doubt, it took the internet by storm. Such is the power of Superstar. Wherever he goes, his stardom follows him, but never up to his head! With Rajinikanth expected to enter the political scene very soon, we can expect massive crowds to storm in and support the Baasha of Indian cinema.

We wish our Thalaivar, the one, and only Superstar, a happy birthday!