Cinematographer-actor Natarajan, better known as Natty, is a happy man, with his latest as actor Richie releasing today, December 8. In an exclusive interview with us, he revealed his thoughts on big celebrity stalwarts like Dhanush, Vijay, AR Murugadoss, Kareena Kapoor, Vidya Balan and many others.

He was all praises for Vijay and ARM. "Vijay is an amazing man, filled with humanity. If he finds anyone on the set dull, he will look into it and try to sort it out. He is a person who will do anything for friendship," he said on Vijay.

"AR Murugadoss is a most innovative person, forever trying to bring new things with his top-notch clarity in thought. He would interact with every person on set and use their inputs he finds valuable."

For inside stories about many other Kollywood and Bollywood celebs, watch: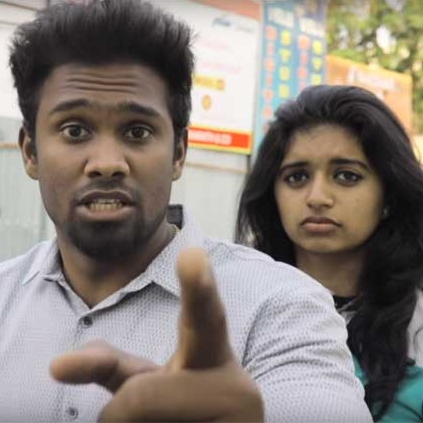 We had reported earlier that director Sam Anton of Darling fame would be wielding the megaphone again with Atharvaa in the lead role. The film, which is touted to be a cop thriller, also stars Hansika and the pooja for the film was held on December 7.

Last night, Sam Anton took to his Twitter page to announce something exciting! He said, "In my 3rd film will b introducing the talented and YouTube sensation @VijayViruz in a full length and an important role ..looking forward to working with him 😊". Vijay Kumar shot up to fame with the videos that he starred in, that were trending on Youtube.

We immediately contacted Vijay to find out more details about this exciting collaboration, and he said, "Yes, I will be acting in Sam Anton sir's film. Very happy and excited to join the sets. I love both Darling and EIPI, and always wanted to work with him! I am eagerly looking forward to this movie".

Other than this, Vijay is also playing the lead in the film Odavum Mudiyathu Oliyavum Mudiyathu. The shooting for this film is said to begin from January first week. All the best, Vijay!

**The tweet is not spell-checked