Kamal Haasan had recently visited the Ennore area (Chennai) to take up fishermen's problem and corporate encroachments of Kosasthalayar river. In his recent write-up, Kamal had discussed the encroachment issue in detail.

Actress Kasturi thanked Kamal Haasan for his efforts to bring this issue to light and tweeted, "TM Krishna my own neighbor. Nithyanand Jayaraman's decades long work. Only after #Kamal got involved i learnt of their efforts. Kudos to @ikamalhaasan for his interest in the encroachments threatening Chennai and its waterways. Eye opening write up."

*Tweet is not spell-checked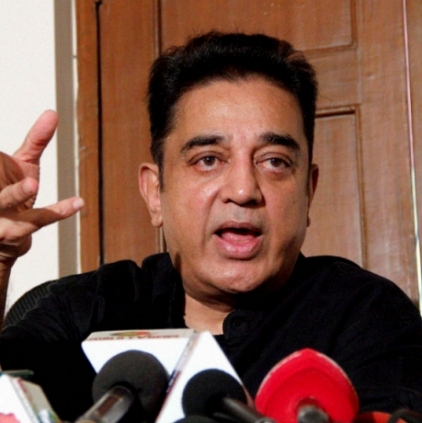 Kamal Haasan released an important statement yesterday night (1st November), with his tweet, asking people to be aware and be prepared for anything that comes up due to the rains.

He tweeted, "This is a precautionary statement to the Government and the public. News that is coming up is worrying me."

The statement reads, "Northwest and Southwest parts of Chennai is getting ready to be flooded with rainwater. It won't take much time for the lakes in Selaiyur, Chitlapakkam, Guduvancheri, Mudichur, to overflow. Officers in the water department, or the people, do not know about the capacity of these lakes. To be more precise, it has been made sure that people don't get to know about the capacity.

That is the sad fact and truth. The water which flows into a lake from Nanmangalam was blocked due to the construction of a building. Though the Court ordered to demolish the building in 2015, it has still not been done. People around that area, please be aware of the problems that might arise, and media people should help them. Let us stop before it comes."